I've got a mixed box of the best summer avocados in California for you, and they're from my own trees!
With one of these boxes you'll get to taste Reeds and Lambs side by side. Which do you want to grow in your yard? Will you love them both?
Here is the order page. (Supporters can order now. Open for general sale on Friday at 6 PM if any are still available.) (I'm sorry but these are sold out.)
Reed
Reed has long been the favorite summer avocado for enthusiasts in Southern California. Reed originated in Carlsbad, San Diego County. It is large and shaped like a grapefruit, and it has the smoothest, most fiberless texture of any avocado I've ever eaten. (Here is my favorite way to enjoy a Reed.)
Learn more about Reed in my profile here.
Lamb
Lamb is a relative newcomer. It was first grown on the Lamb Ranch in Ventura County as part of the University of California avocado breeding program. It was chosen for patenting and release to the public in the 1990s in part because the fruit looks a lot like Hass. But it has a slightly thicker peel and a slightly smaller pit, plus greener flesh compared to Hass.
Learn more about Lamb in my profile here.
Trees
In 2013, I planted this pair of Reed and Lamb trees: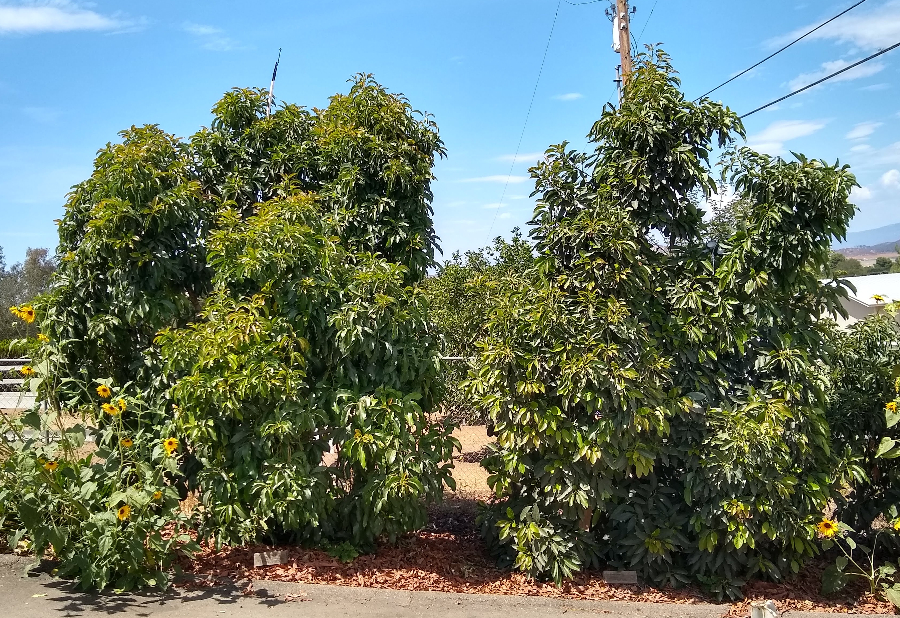 I've never sprayed the trees or the fruit with anything but water. I've only added compost and wood chips to the soil beneath the trees for fertility. These are my family's avocados so I grow them to be clean and full of nutrition — way beyond "organic." But they're also very fruitful, and we're lucky enough to have crops so big this year that we can share with you.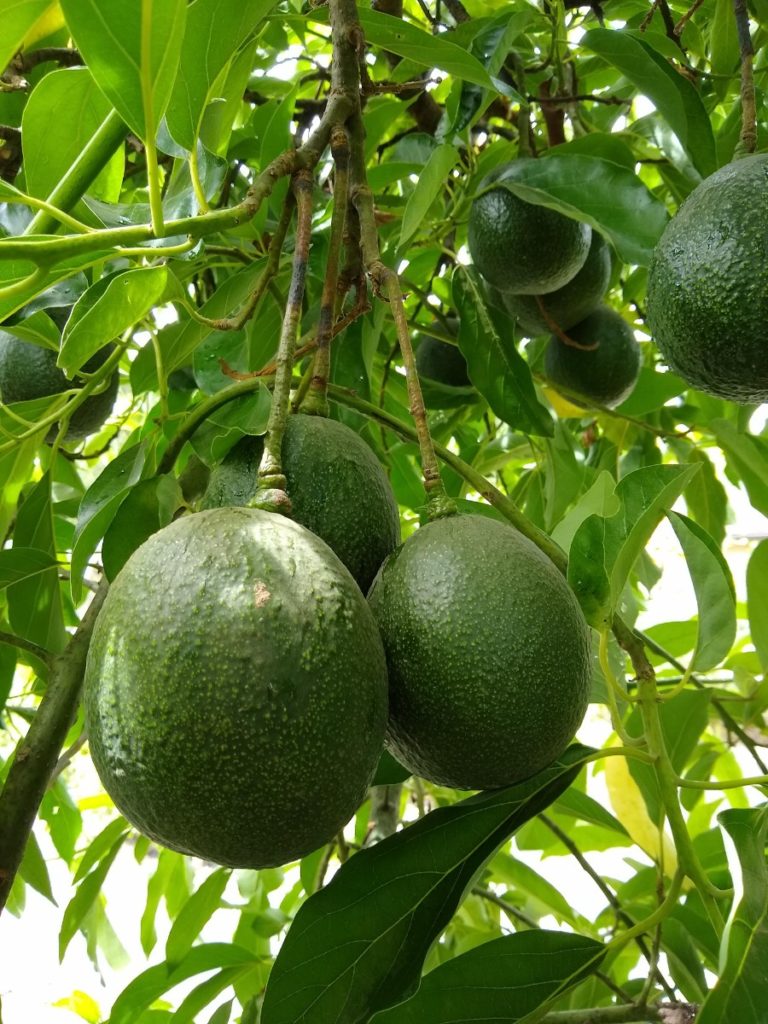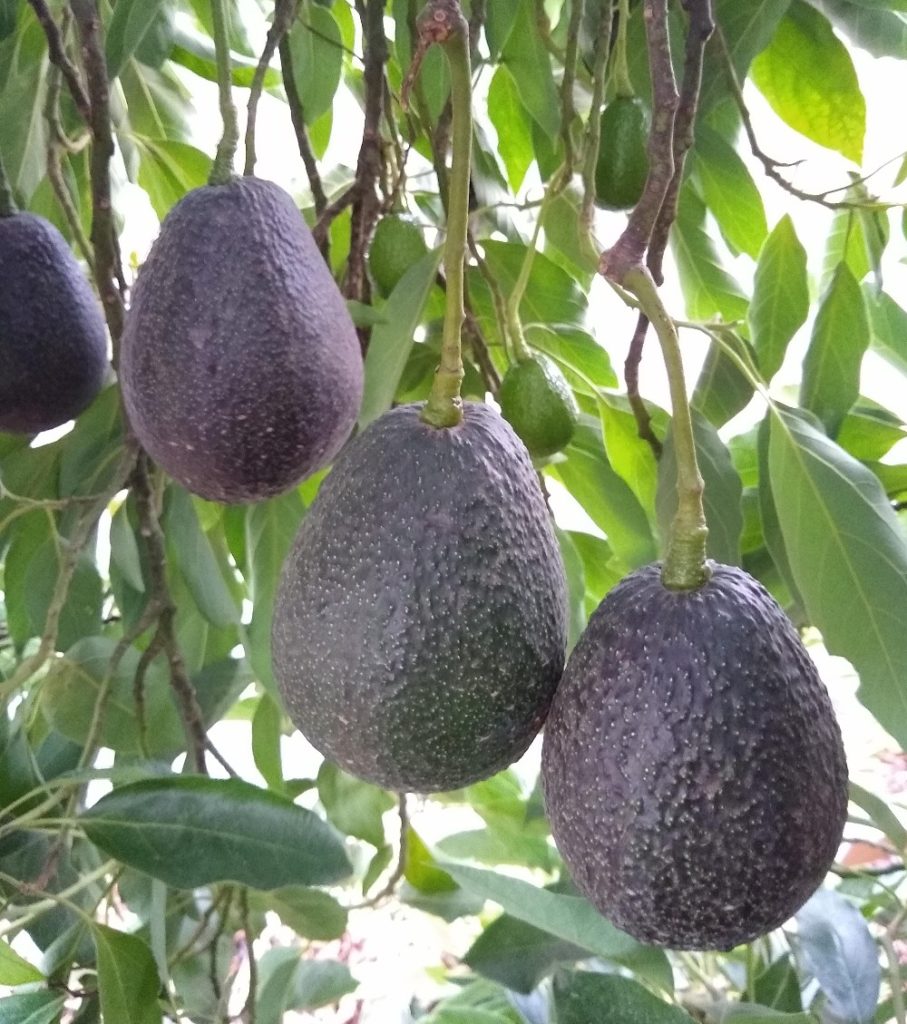 In each box, I can fit seven or eight total avocados. There will be three or four Reeds and three or four Lambs.
As usual, I'll also include in each box an insert that gives tips on ripening and storing each variety.
Here is the order page.
Looking forward, at the very end of this month or in early September I will be able to sell more Reeds, these ones coming from another grove in San Diego County.
Right now, Eli's Farm Stand in Fallbrook is selling Reeds. They are also selling Gwens. Soon they will start picking Lambs and possibly Mexicolas.
Mom and Dad's Fruit Stand at the southeast corner of the 15 and 76 intersection in North County San Diego currently has Reeds and Lambs, as well as Pinkertons.
Do you know anywhere else we can buy quality Reeds or Lambs in Southern California? (At this time, I don't know of a farmer selling online and shipping that I feel confident recommending.)
All of my Yard Posts are listed HERE