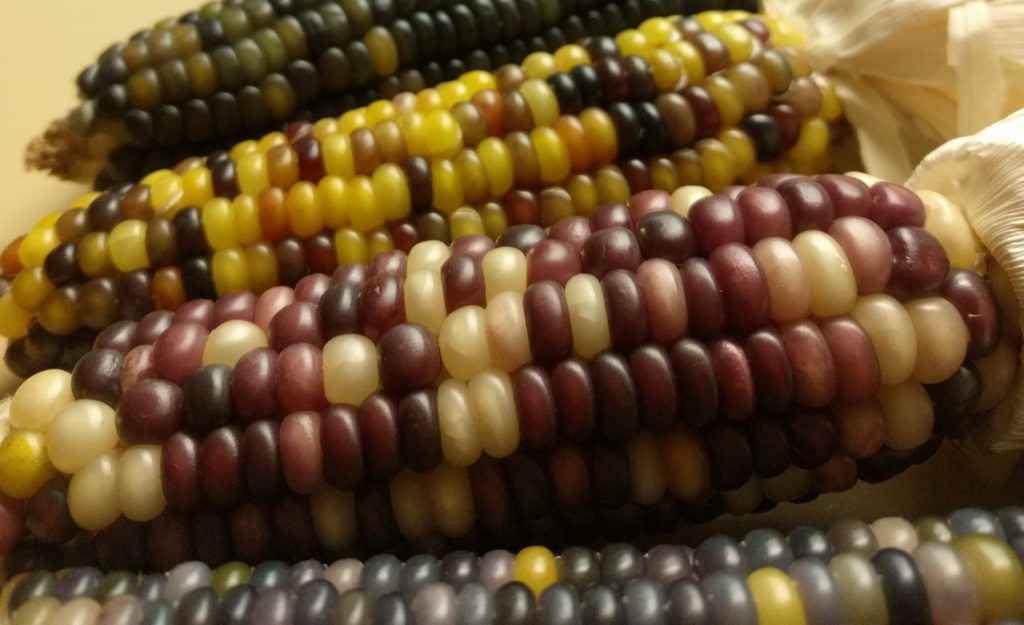 I try to grow some of our fall decorations each year, and this year, instead of squash, I focused on colorful corn. Doesn't get much more vibrant than Glass Gem. 
A variety from Oklahoma that has a hopeful history, it is available from Baker Creek for about $5 a packet, which sowed a 10′ x 10′ block for me. I grew it with squash underneath and beans climbing the stalks, in a "Three Sisters" configuration.
The only mistake I made in growing this crop was planting it too late such that the ears weren't dried and in full color until early November. I sowed on July 8. Next time I'll sow in June so we can enjoy Glass Gem's beauty from October onward.
When the ears are finished with their decorative work in the next few weeks I'll feed some of them to the chickens. I've already been feeding ears that were badly damaged by earworms to the chickens, and they get so excited for the kernels, although I doubt it has anything to do with being impressed by the colors.