Welcome . . .

I'm Greg. My goal is to help others grow food at home, with a focus on vegetables and fruits -- especially avocados -- in Southern California. I write a new "Yard Post" every Friday.
List of all Yard Posts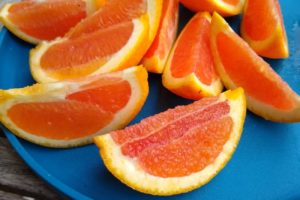 Recent comments, questions, and answers
SUPPORTERS (we thank you!): Frank Y, Colin S, gmjford, Rich C, Shawn C, billiame, Jeff R, WLC, John D, Robert B, Doug S, generalkobe, Michele, Soupy, Nick G, Lindsea And Sawyer, Tom K, Nicole R, Debra M, Darren A, BigOrangeTabby, Norma M, Marilyn F, Marty W, Sarah, litng, Kelly R, kicksavedave, aguaje, Randy B, tomatochild, Warford Farms, Michele G, msassi, cha4les, mmazloff, JJfromOC, tbschulz, Kathryn, Sam B, Sheila D, Khoang, espiro, Duke 360, Chitong C, Adrien P, Greg and Kerry Ann H, Sylmar Dal, Steve McF, Stan, Susan R, socalgardner, tonyram, hvicente, leelindsay, Michelle, Gabe C, James N, Kim O, Minerva M, Vanya K, Diane B, Phillip T, Vasco O, Anne K, Laura T, Dan P, William D, Robert M, Brownieb3, Seyburn, Vistashaws, Palinka, rourkecarey, pboynton, go2jane, El Heff, acahni, vicksterh, Linda R, ricknoach, ellenstoddard, Rach F, Jen L
Learn how you can support The Yard Posts here.