When ants have made a full-time home in the rootball of one of my potted plants, I use a cheap, non-toxic substance to get rid of them. It's called water.
I'll explain how I go about this using the example of one of my coffee plants, which last week became the home to an Argentine ant colony and needed the water treatment.
First, I get a bucket that is slightly bigger than the pot and put the pot into the bucket. Then I fill the bucket with water until the water line is above the pot's mix.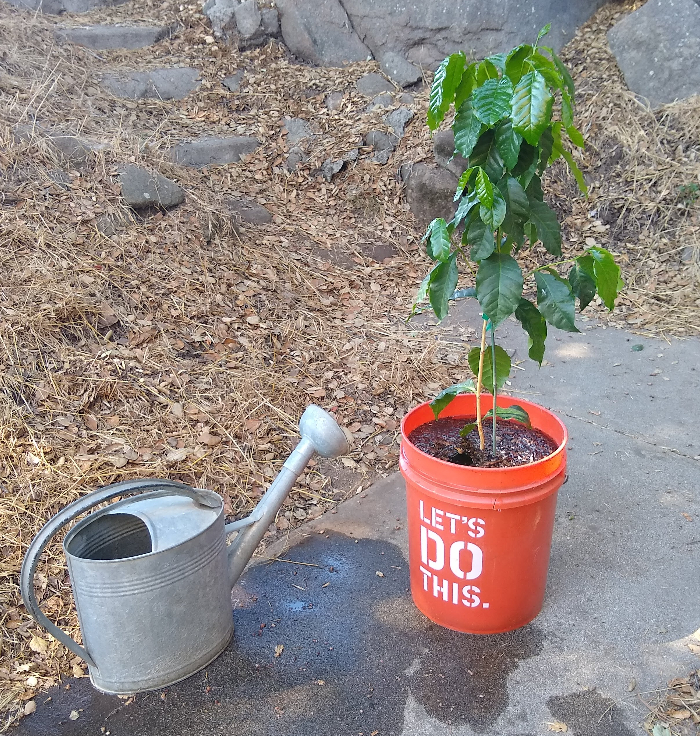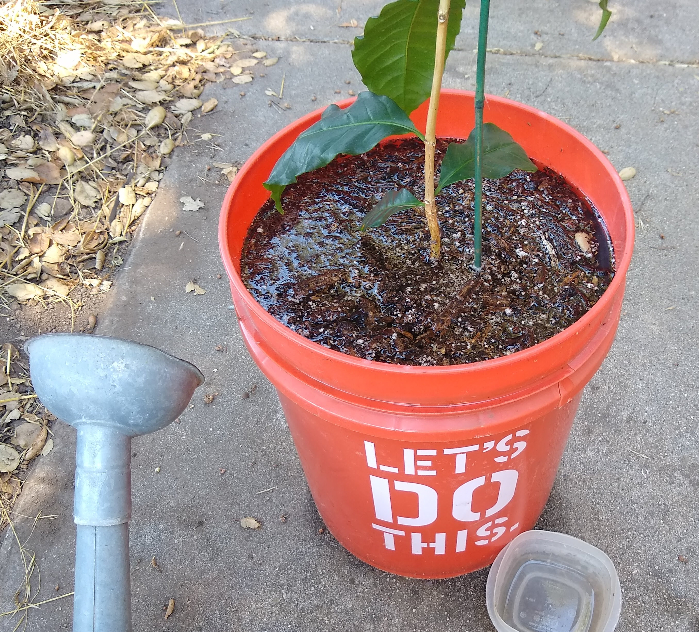 Ants will come streaming out since they can't survive underwater.
I leave the pot underwater until I see no more ants emerging, giving them plenty of time to run far away from the potted plant to find a new home. This usually takes three or four hours.
Lift the pot out of the bucket and let it drain. I like to let it drain near a plant I want to water so that no water is wasted.
That's it. The ants are gone.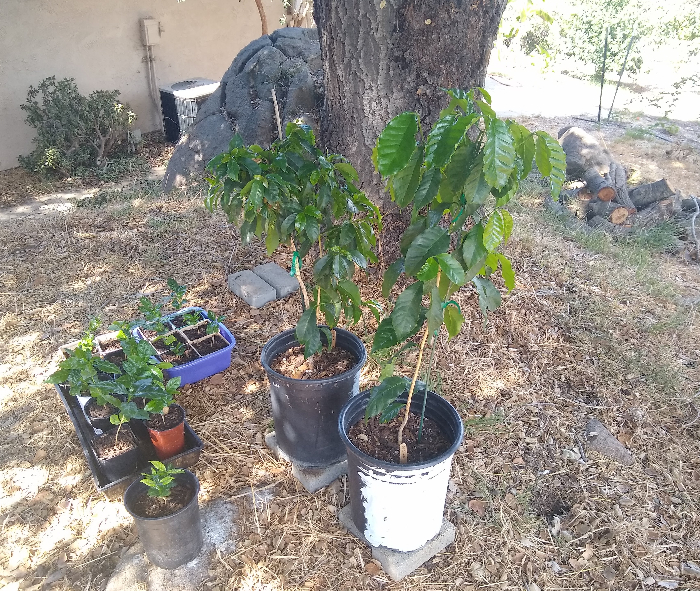 Will the ants come back? Possibly. In my experience, they sometimes do and sometimes don't. If they do, simply repeat the process. It's not very time consuming, and it certainly isn't costly.
Those are two advantages of this control method. Another is that it waters your plant, thoroughly. Also, it is not harmful to the plant. I've even done it to plants whose roots are exceptionally sensitive to low oxygen, such as avocados, and the plants haven't shown any suffering.
This water bath treatment doesn't even harm the ants, really; it only forces them to migrate. Nor does it appear to hurt any other critters living in the potting mix. I sometimes see worms at the surface of the potting mix after this immersion, but the worms just dig back into the mix once the water is drained out.
Here's a three-minute video where I get rid of the ants in the pot of the coffee plant:
I get to write these Yard Posts and not clutter them with ads because of your direct support. Thank you, Supporters!
All of my Yard Posts are listed HERE