I was in Robert Kourik's neck of the woods this summer, and at that time I happened to be reading his newest book, "Sustainable Food Gardens." While camping along the Russian River up in Sonoma County, I considered how different his part of California is compared to my part of the state down south. The fact that a river that I could swim in was still running in late August was a major difference.
As I worked my way through Kourik's book, it was helpful to have spent some time in the place where he gets most of his gardening experience in order to translate it to mine — and yours, fellow Southern California readers.​​​​​​​
The book's genesis
In 1986, Kourik published a book titled, "Designing and Maintaining Your Edible Landscape — Naturally." This new book, "Sustainable Food Gardens," is a beefed-up volume on the same general subject matter that includes what he has learned in the intervening three-plus decades. He wrote this new book instead of writing an updated edition of the 1986 book, he says in the book's introduction.
The book's contents
​​​​​​​"Sustainable Food Gardens" has chapters or sections about most food gardening topics you can think of: drip irrigation, container gardening, roots, attracting beneficial insects, and nurturing soil. But it also covers many general gardening topics, such as invasive plants, and rainwater and graywater catchment and use.
The book is not really a how-to. If you're looking for crop-by-crop advice for growing vegetables, you won't find it in this book. There is no section called "How to grow raspberries." If you're interested in reading species-by-species advice for growing fruit trees, look elsewhere. If you want to be told whether or not you should turn over the dirt in your vegetable bed before planting, Kourik won't oblige.
Why hasn't Kourik written a how-to book? He says that the best compliment he ever received was: "You don't really tell me which one (technique) to use." He finds this a compliment because his aim while writing his books is to provide lots of information and options, but then to leave it to the reader to decide "what mixture of plants, techniques, and hardware is best."
Even though "Sustainable Food Gardens" contains a lot of applicable information, and Kourik diligently cites scientific research papers throughout the text, the book reads much like a philosophical text too. Maybe that is because, as Kourik writes, "The more we garden, the more we realize how much more we don't know."
Who is Robert Kourik?
Kourik is an old timer. This doesn't have as much to do with the number of years he's been around as it does with the number of years he's been seriously observing and growing plants. He has been gardening, writing about gardening, and designing gardens for a half century. He started a landscape maintenance company in 1974.
He has published many books. I have read some of them. Those I like the best are "Drip Irrigation" and "Understanding Roots."
Kourik is also an independent publisher. His books can be purchased directly from him for a reduced retail price at his website.
I appreciate independent types, and I appreciate old timers. I pay some attention when gardeners with my level of experience speak, but I listen far more attentively when someone of Kourik's depth of experience speaks. I attended a lecture that Kourik gave a couple summers ago for the Orange County California Rare Fruit Growers titled, "Shaping, not Pruning" (fruit trees), and I took in many of his lessons.
Therapeutic data dump
"Sustainable Food Gardens" feels like the culmination of a career. It is 462 pages long. It contains anecdotes and conversations. And it contains many citations and charts, so many that at times the book appears to be a data dump, a cathartic release of all of the research that Kourik has gathered since the 1970s.
Kourik says as much: "36 lineal inches of paper-file cabinet space, 200 books, and at least 1,000 digital research documents" is what he had gathered on a wide range of gardening topics, and is what he had to organize into this "extensive and exhaustive tome."
The upshot is that this book is not one that you read once, from beginning to end, and shelve. It is best seen as a reference book. Need some ideas for how to improve your garden dirt? Reread the chapter on soil. Wonder what Kourik knows about graywater? Pull the book off the shelf and look up "graywater" in the index.
And I sure am grateful for the index. Without it, the book would be difficult to navigate. The table of contents lists only 13 chapters, and no subunits are listed. But thanks to the good index in the back, one can still find where specific topics are covered.
Favorite charts and lists
The book has many graphs, drawings, and bullet-point lists that make information easily ingestible. One of my favorites is on page 226, showing suggested sizes of containers for specific herbs and vegetables. For example, a lettuce plant needs a six-inch pot (depth), and a small type of tomato plant needs 18 inches. These suggestions roughly align with my experience growing such vegetables in containers.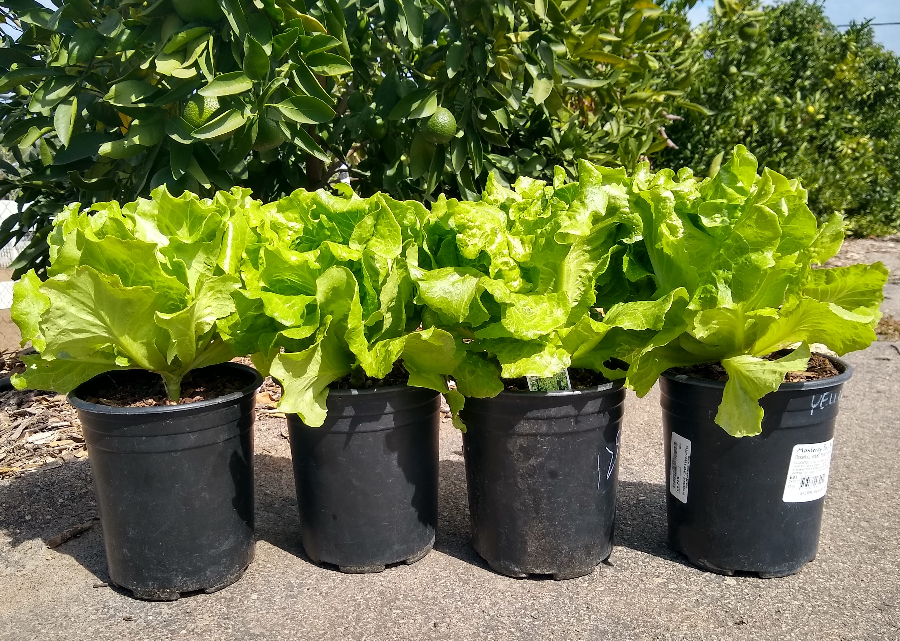 On page 32 is a list of "Shade Tolerant Veggies," along with just how shade tolerant each is. For example, mustard greens can grow well with only three hours of direct sunlight (or more of dappled sunlight) while broccoli needs at least five hours.
Seven ways to nurture the microbial life in your dirt are succinctly listed on page 88.
And elsewhere Kourik shares a general rule regarding weeds and invasive plants that is valuable to keep in mind. It is the 3:1 rule, which is that "for every year you delay controlling an invasive plant infestation, it will take three years for you to regain control." I've watched this rule in action with Bermuda grass, nutsedge, tumbleweeds, and others in my gardens over the years.​​​​​​​
I borrowed "Sustainable Food Gardens" from the library. It has a $70 retail price. When I finished reading it I wasn't sure I would want to read it again; however, I found it valuable enough to begin writing this review of it, and then after rereading many parts in the process of writing this review I recognized even more value.
"Sustainable Food Gardens" is not perfectly applicable to Southern California.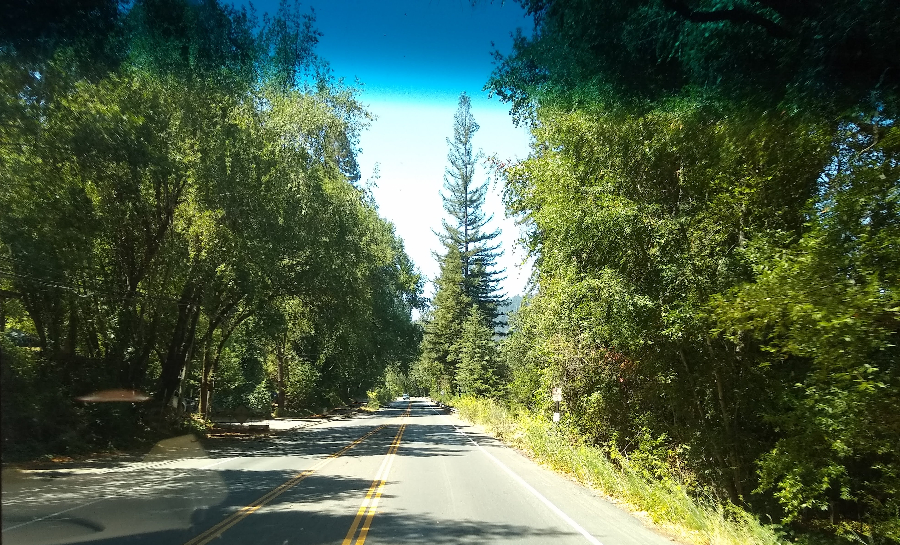 Down here we can't get away with not irrigating as many of our fruit trees as Kourik suggests, eucalyptus are not as invasive, and bananas and mangos and coffee and papaya are crops we can add to our yards. But Kourik and his years of research and firsthand experience coming from Northern California is a close second best. I've sent Mr. Kourik a check for my own copy of his book.
Interested in reading my other gardening book reviews? See here.
Direct support from readers like you is how The Yard Posts runs. Consider showing support today. Thank you.
All of my Yard Posts are listed HERE