Taking a week away from writing a Yard Post to end 2019, but here are a few photos anyway.
Above, the cauliflower is coming along well with very few aphids this season.
Below, installed a weather station in the yard the other day, which immediately recorded a couple inches of rain.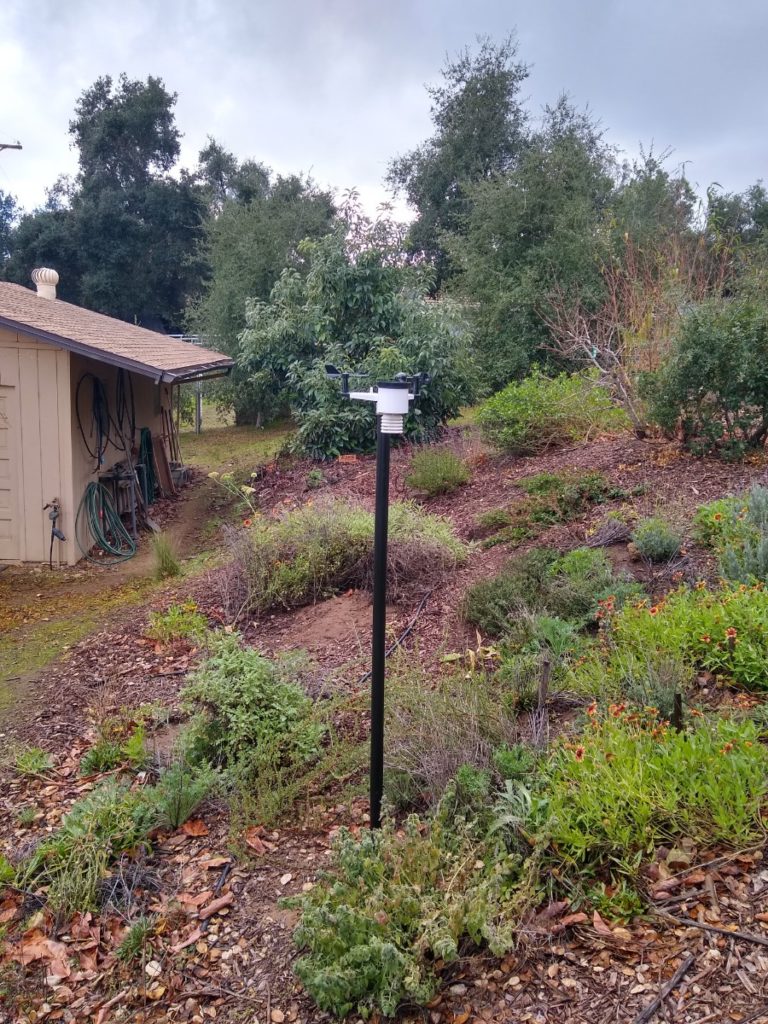 Still some split pomegranates hanging on the tree. They sure taste great when allowed to hang for this long.