Holey citrus leaves! I've got more than usual this year. You too?
What small critters do you see more of during this cool and rainy spring around your yard? I see far more snails and slugs and earwigs than usual. But it is snails that are feeding on my citrus leaves the most right now. How do I know?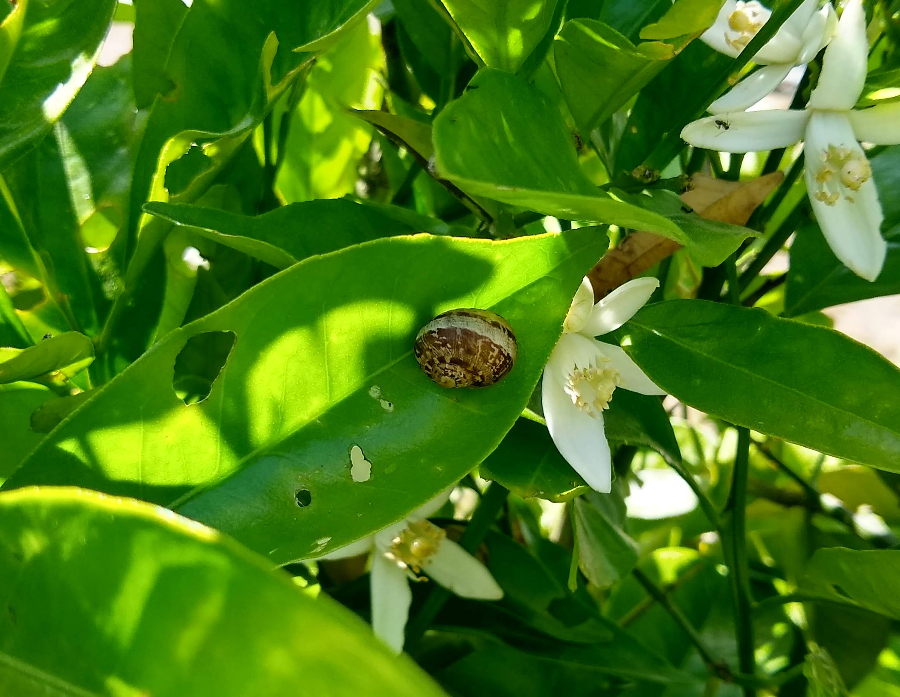 What to do
I think I have a high tolerance for animals joining me in eating from my fruit trees. In other words, in this case, I don't mind some holes being eaten in the leaves of my citrus trees. But it has become too much on my small Cara Cara navel orange, where the snails are so numerous and the leaves so munched that I think it will soon affect the tree's growth and fruit production.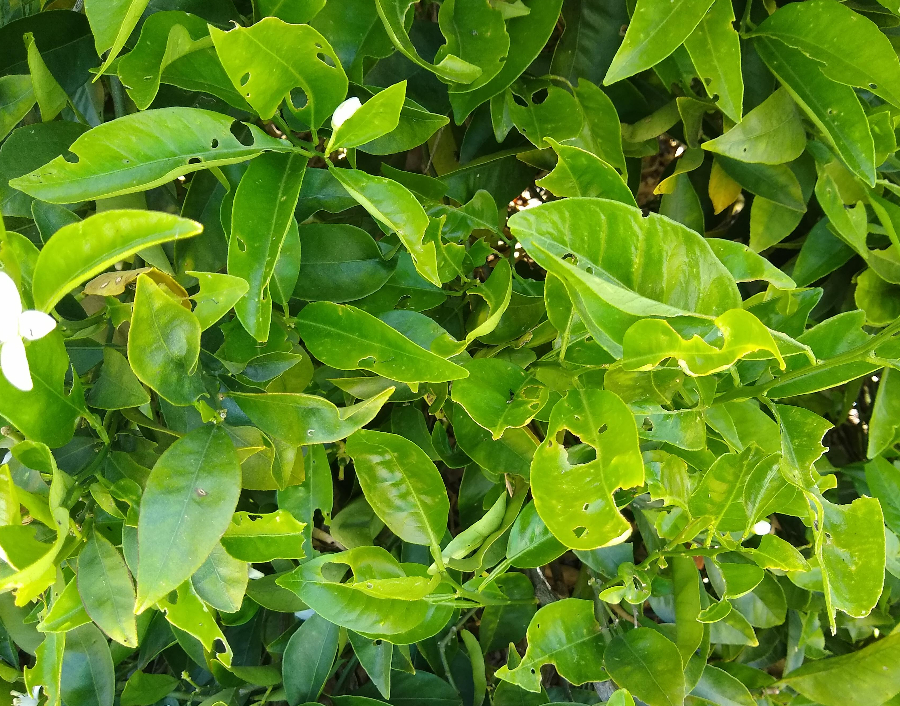 So I'm doing two things. I've already removed a few dozen snails by hand with the help of my nine-year old son. He thinks it's mean to just squish them, and I think he's right. We dropped the snails in a bag and took them to a far corner of the yard to release.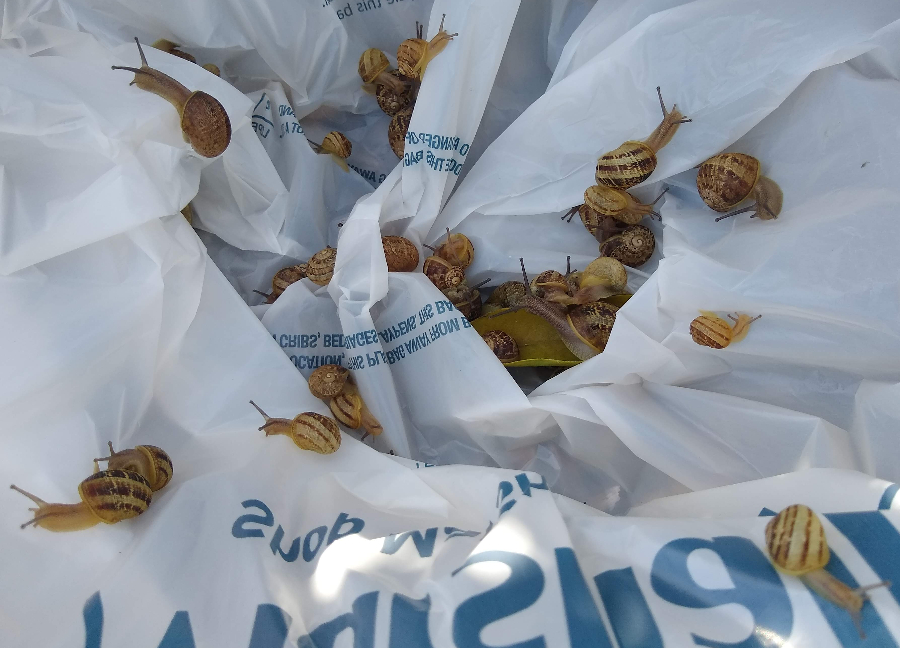 I'm also going to skirt the tree. Notice that it has branches touching the ground on all sides.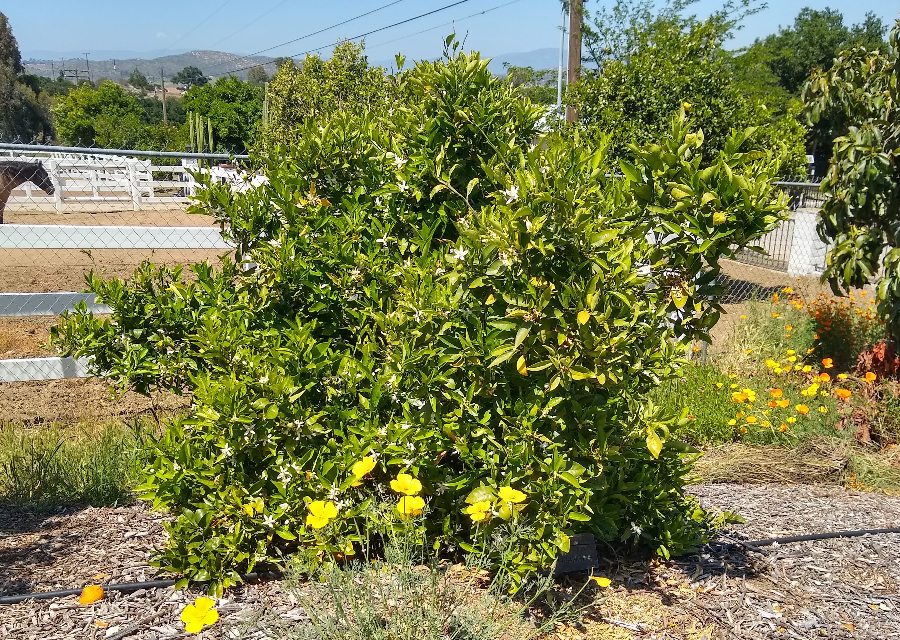 In contrast, notice that the adjacent Gold Nugget mandarin tree has fewer branches touching the ground.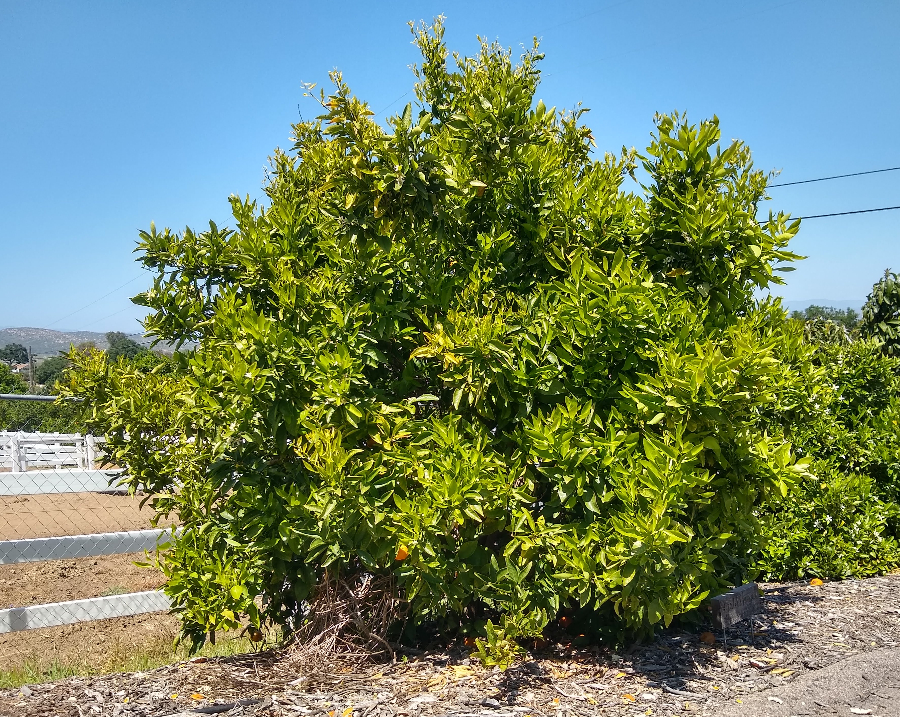 And the Gold Nugget tree has very few snails in its canopy, and almost no holey leaves. It's common practice to skirt citrus trees in order to discourage snails from entering their canopies. The snails can still climb the trunk, but that is less convenient than having the equivalent of dozens of routes into the canopy if the branches are not pruned up off the ground.
Other methods of snail control include poisons, ducks, and copper bands wrapped around the trunk. Decollate snails are said to reduce numbers of the brown garden snails too. Read more about that here.
Other citrus leaf eaters
At other times of the year, you might see citrus leaves being eaten by bird poop caterpillars, also known as Papilio cresphontes or Heraclides rumiko, which turn into giant swallowtail butterflies.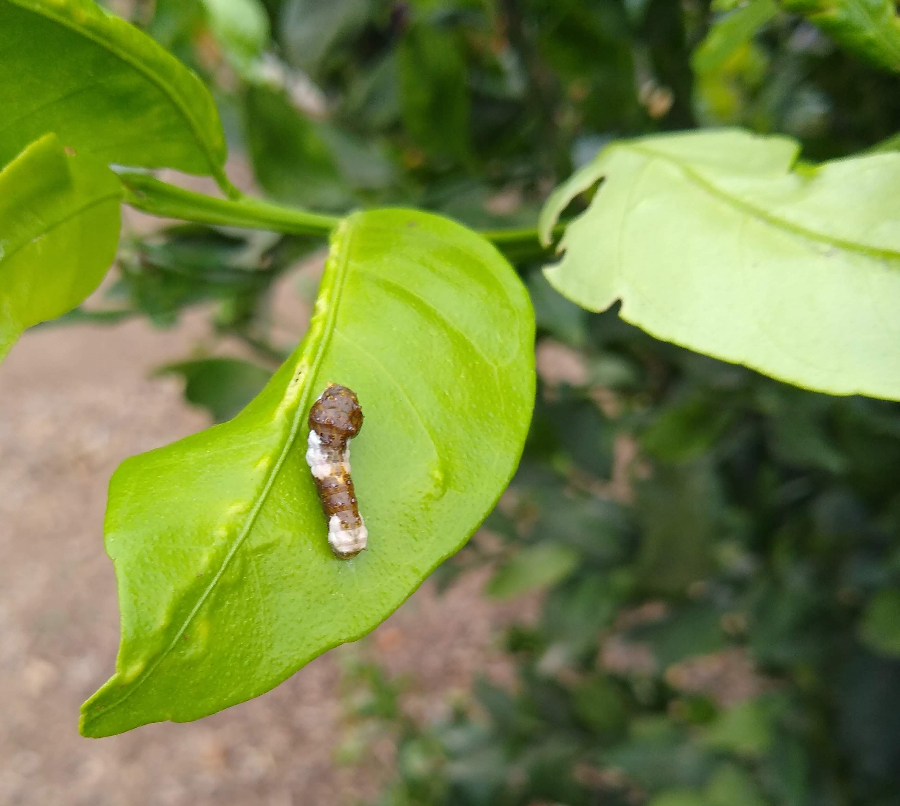 But no other critter eats holes in citrus leaves at the rate that snails can, as far as I've seen. Lucky for me, this only happens in a wet and cool winter and spring. If you live near the beach, it can happen every year and even into summer.
All of my Yard Posts are listed here.
Your support keeps the Yard Posts ad-free. Thank you.