I planted this kale in December 2017, at about the same time that my daughter was born. The photo above was taken in February 2020, when both the kale and my daughter had recently turned two. At that age, my daughter could already run and climb rocks, but the dinosaur kale could no longer even stand on its own. It was taller, at least.
My daughter just turned three, and the dinosaur kale plant is still growing too.
Dinosaur kale goes by many names: Lacinato kale, Tuscan kale, Italian kale, Black kale; or counterparts in Italian such as Nero Toscana, Cavolo Nero; or it has also been called palm tree kale.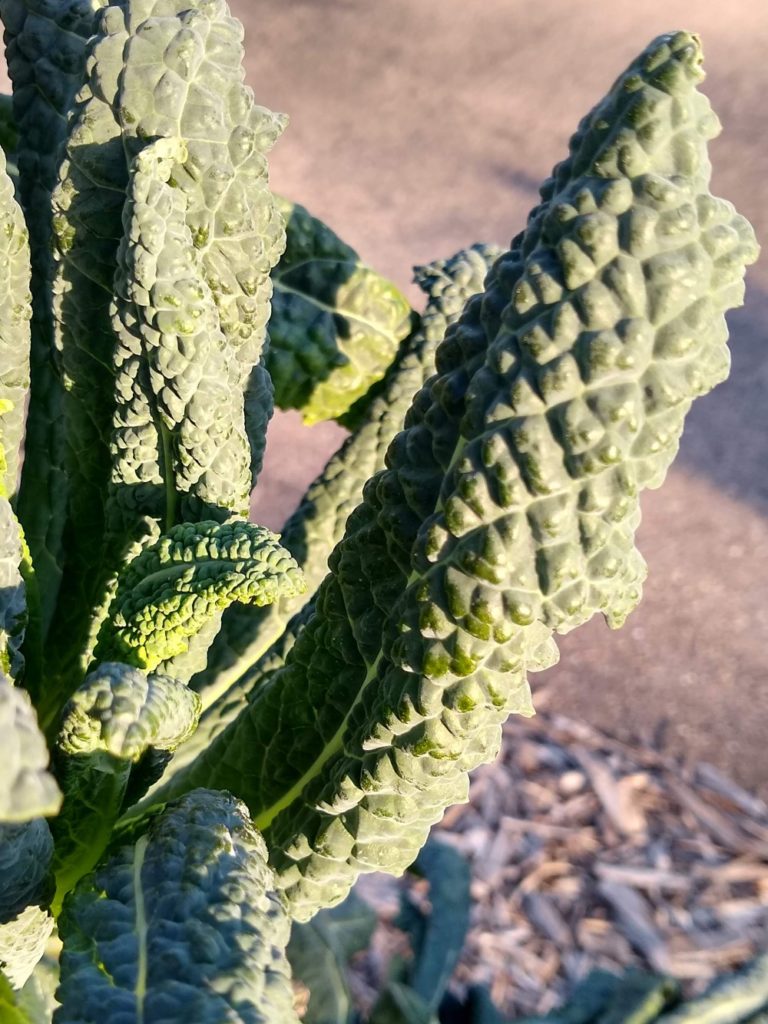 How do the leaves from my plant taste, being so big and old? You might imagine them now being fibrous or bitter, but no. Surprisingly, they're as delicious as ever.
This particular dinosaur kale plant has had its share of challenges. It became lopsided at one point and some rainstorms last winter toppled it so I propped it with a stake and it recovered. Seasonally, aphids arrive to feed on it, but then the birds and ladybugs and other predatory insects follow to feed on the aphids and their population is knocked down to tolerable levels.
How long will this dinosaur kale plant continue growing? How tall can it get? I don't know. I was impressed when it reached a full year of age: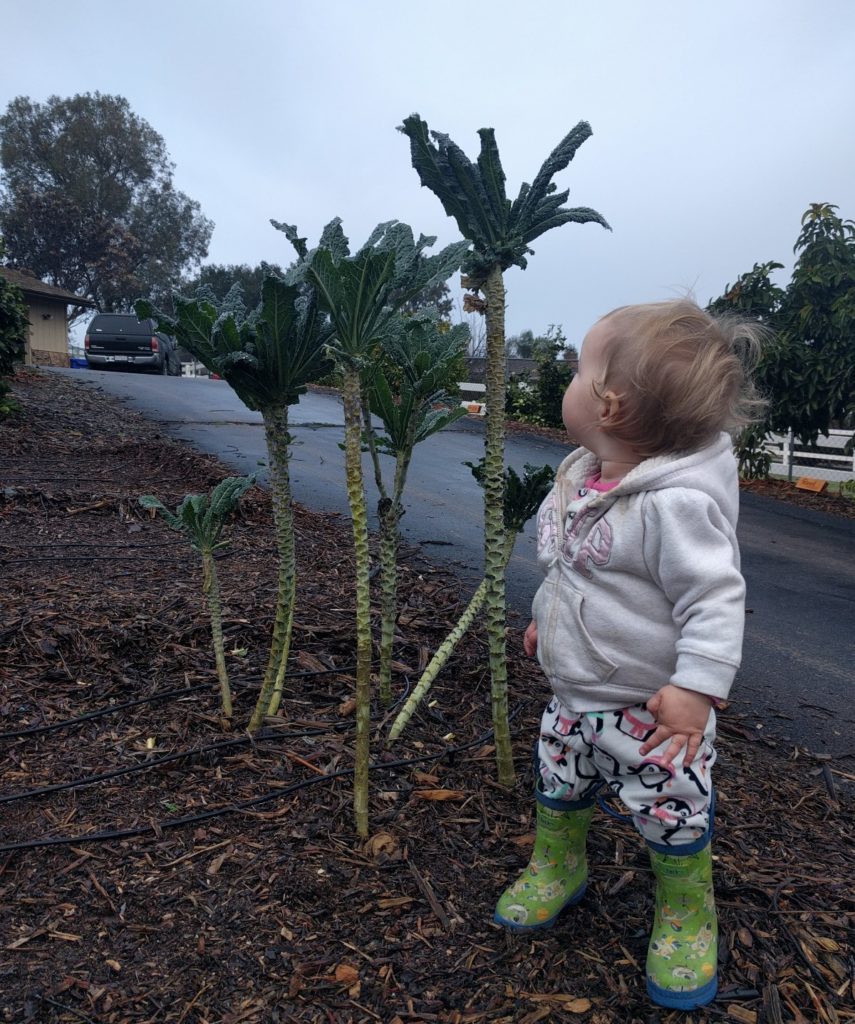 Then the plant was still growing and we were still eating from it when my daughter turned two: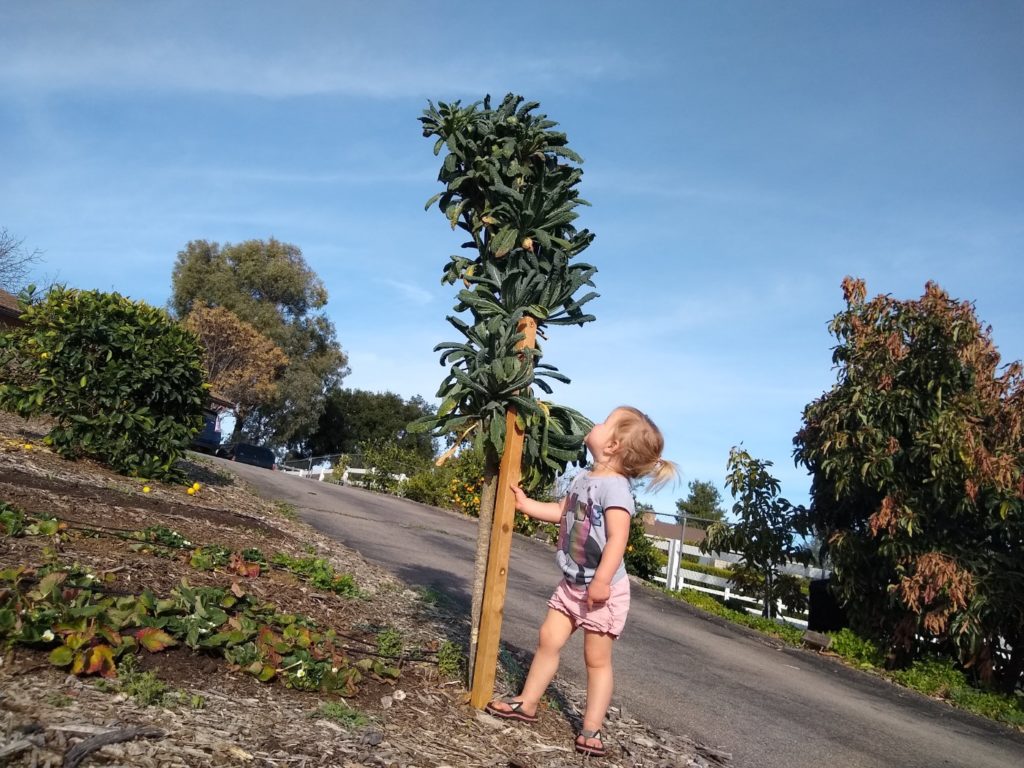 Now she's three, and the dinosaur kale plant continues to grow alongside her: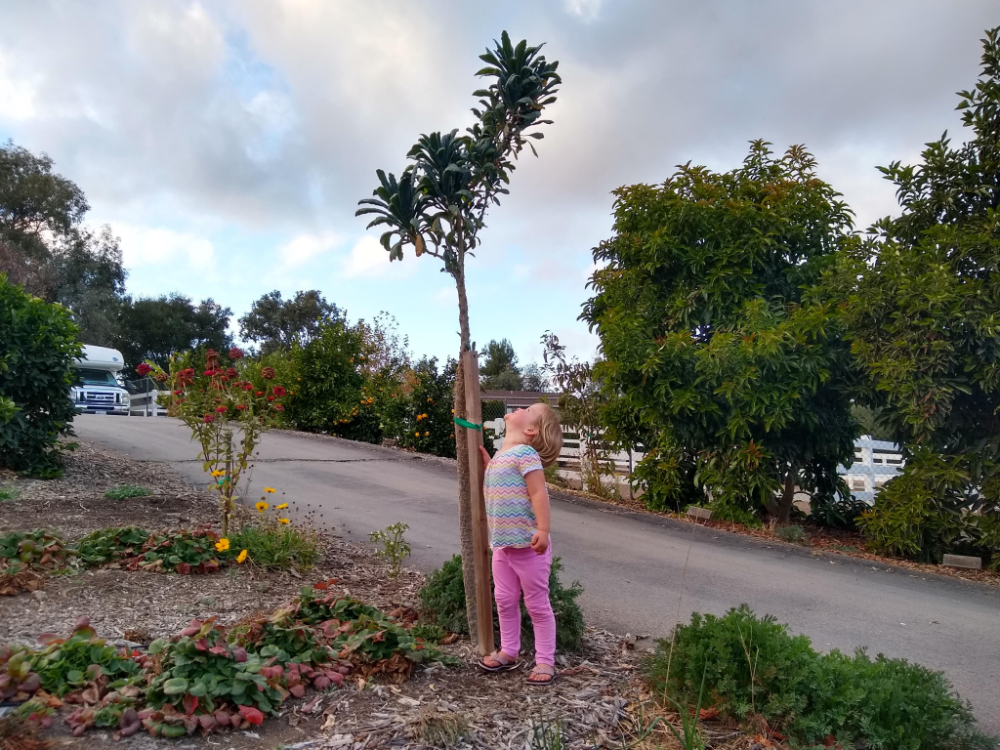 These days my daughter has boundless energy, but the kale plant is taller than any human I know. I just measured it at 7 feet 1 inch tall. How tall — how tall ! — can dinosaur kale get?
Right now is a great time to plant some kale. Check out my post, "Growing greens in Southern California."
All of my Yard Posts are linked HERE.