(Update: The calendars have sold out.)
You may recall my mentioning the calendars that I make in order to help me remember what to plant in the vegetable garden each month, how to care for my fruit trees, and how to water it all. I've found that these calendars save me a lot of time and money over the course of each year.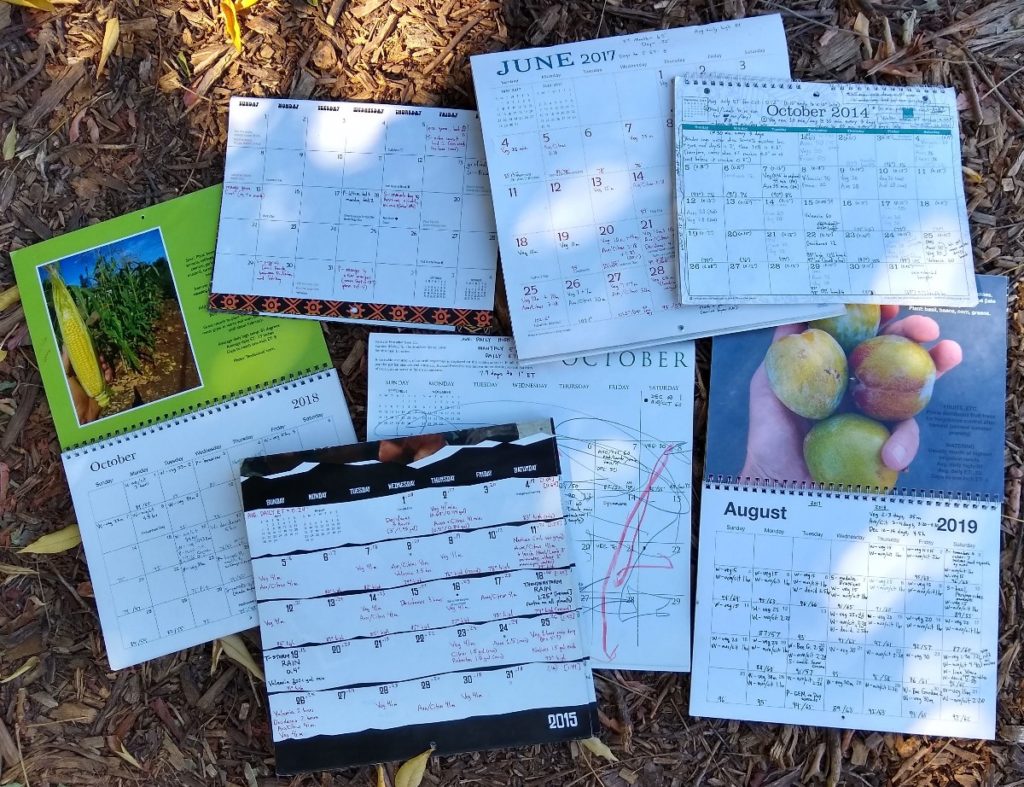 This year, I made one for you.
I sent my file to a printer located in Minnesota and ordered a box of them. Give me the word, and $20 (plus your local sales tax), and I'll mail one to your front door. Shipping is included in the price.
This is exciting. I think you'll find the calendar highly useful. The information is tested and proven, at my gardens and others' gardens near the beach as well as inland. And it's 100% Southern California specific.
Here are some situations in which I've found the calendar helpful:
—Which vegetables should I buy from the nursery today? I no longer need to explore my memory or consult my notes, a book, or the Internet. The calendar tells me.
—I want a blueberry bush. When should I plant one? Calendar says January is best.
—It's March. Oh yeah, better get on it! Calendar says this is the best month for grafting avocados.
—How often might my orange tree need water here in November? Calendar says that the average evapotranspiration rate is half as much as in September, so I should be able to water it about half as often as I did then.
For each month, behind the gardening information, I've included a photo that I took in my yard. There's a handful of carrots that I harvested in May for May. There's a bunch of grapes for July.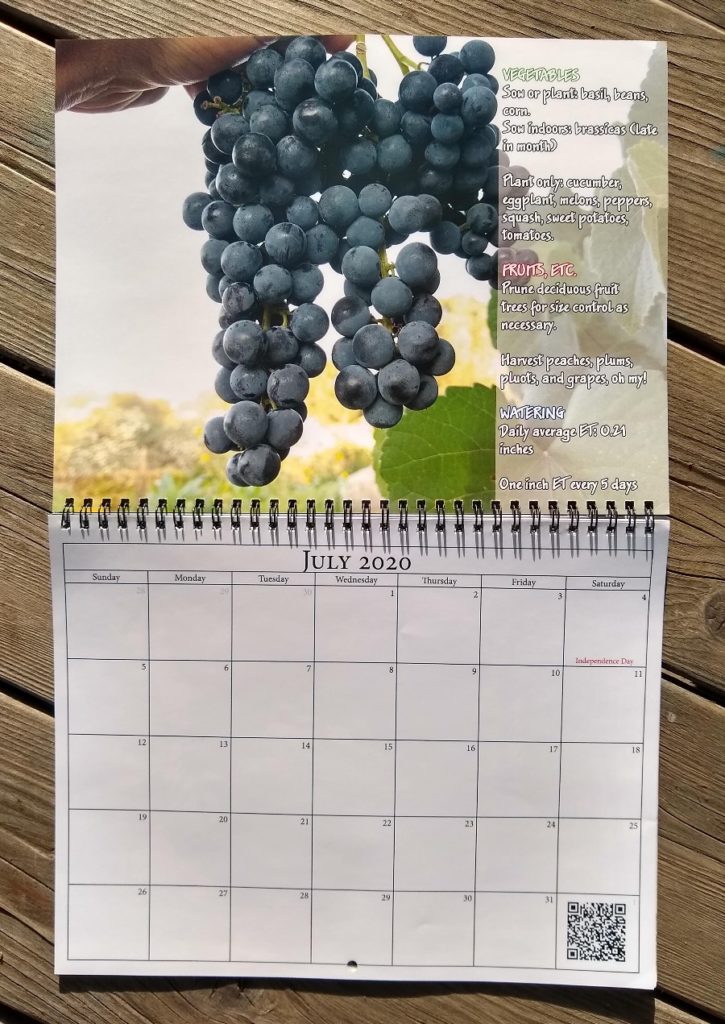 December shows a few chard leaves that my son picked in that month: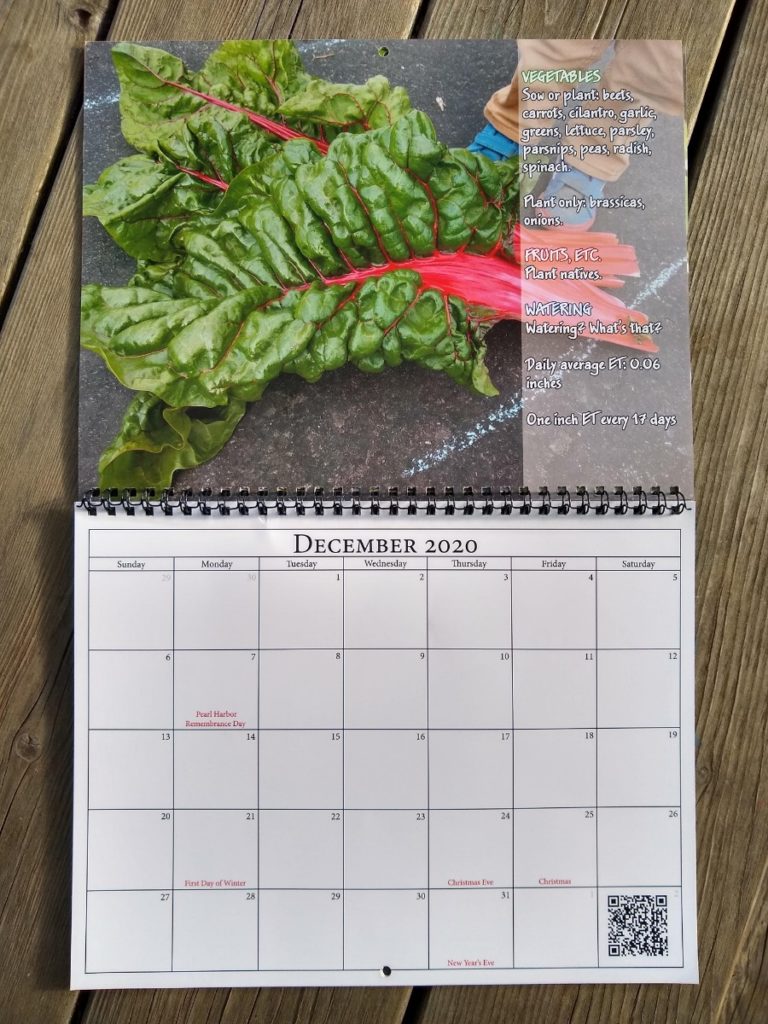 With the photos, my idea is to show what really happens in a regular home garden in each month in Southern California, or what can happen anyway.
I'm a home gardener just like you. I have no hired help. I pull every weed and sow every seed myself. Moreover, I don't grow food for a living, such that I have an extraordinary amount of time to dedicate to it.
My hope is that this calendar can help you grow more fruits, berries, and veggies successfully in your yard with less time and effort, as it has done for me in the past.
If you think this calendar would benefit your 2020 food garden, click here to see some details about ordering. (Update: The calendars have sold out.)
If the calendar doesn't sound like something you need, do remember that I've written posts about tasks that are timely during each month in a Southern California food garden. See those monthly posts here.
Avocado calendar
Just a note on the near future: For the avocado nuts among us, I am also working on a calendar devoted to growing that aristocrat of fruits. I'm hoping to have the avocado calendar ready to go by Thanksgiving.