The new year's calendar is designed and being printed!
This 2022 avocado calendar includes some changes and additions:
Section on how to plant an avocado tree correctly
All new photos
Weeks starting on Sunday (instead of Monday, as last year)
Extra information for each month
Harvest times of more varieties
The calendar continues to include a watering table and a schedule for watering newly planted avocado trees.
My goal with this calendar is to give timely information about caring for avocado trees throughout the year. I also wanted it to be fun to look at. Here are peeks at a few pages: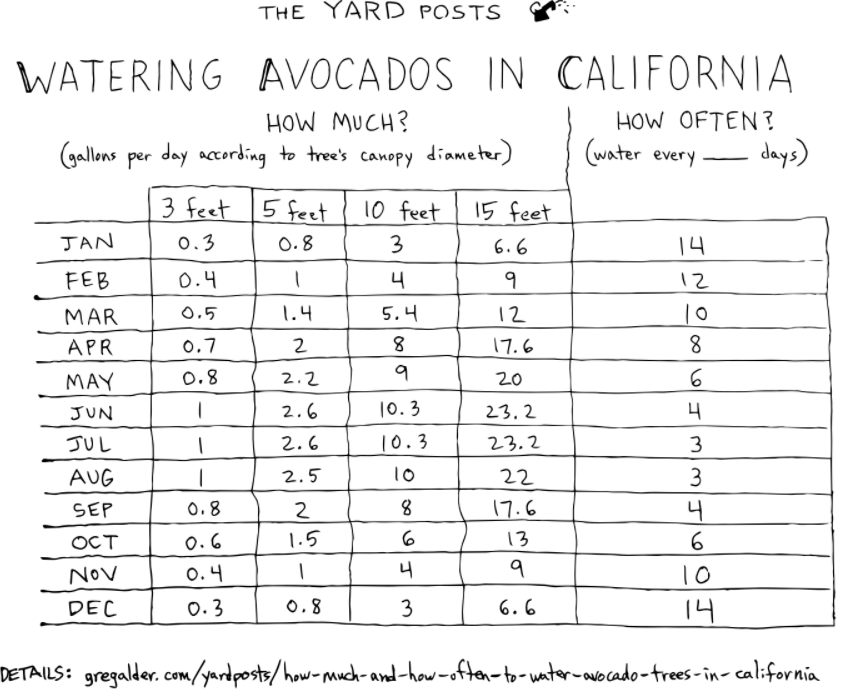 For details, more sample pages, and ordering information, click HERE.