Looking to plant the common Hass variety of avocado in your yard? Looking for the less common Reed? Searching for where to buy a rarely grown avocado variety like Nabal, GEM, or Jan Boyce?
Let me try to connect you with the grower or seller of the avocado variety of your choice.
Where to buy common avocado varieties
La Verne Nursery and Durling Nursery
Most retail nurseries throughout California don't grow the avocado trees that they sell. Rather, they get their avocado trees from wholesale growers, especially Everde (formerly La Verne) Nursery and Durling Nursery. Between these two, about a dozen avocado varieties are made available to hundreds of retail outlets: Bacon, Fuerte, Hass, Holiday, Jim Bacon, Lamb Hass, Mexicola, Mexicola Grande, Pinkerton, Reed, Stewart (also sometimes spelled Stuart), Wurtz (also sometimes called Wertz, Little Cado, and Hybrid Dwarf), and Zutano.
(Click on any of the blue names to see my profile of that variety, which might help you decide if it's the right variety for your yard. Or see my page of all avocado variety profiles here.)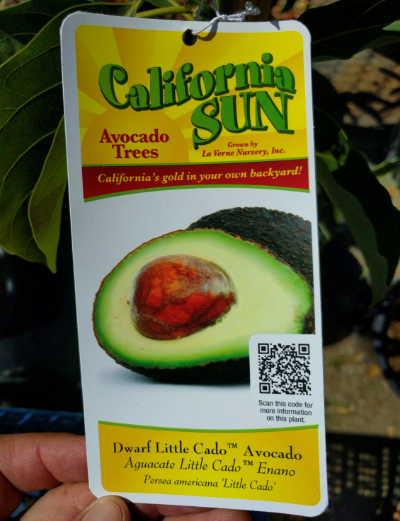 (Everde/La Verne has recently started growing Sharwil, GEM, and Jan Boyce avocado trees also, but they show up in retail nurseries inconsistently.)
So if you want to buy one of these varieties you have many choices in retail outlets. Here a few of the larger outlets that sell Durling or Everde/La Verne avocado trees and have multiple locations. Maybe you already know one of these near you. (Click on the name to find the nearest store.)
If your local nursery doesn't have one of the above avocado varieties in stock at any one time, they can almost certainly request it from the wholesale grower and get it for you within a couple months — sometimes longer. Just ask.
Over the years, I have bought avocado trees from all of the outlets mentioned above, and I can vouch for their quality generally.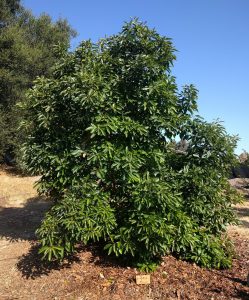 Maddock Nursery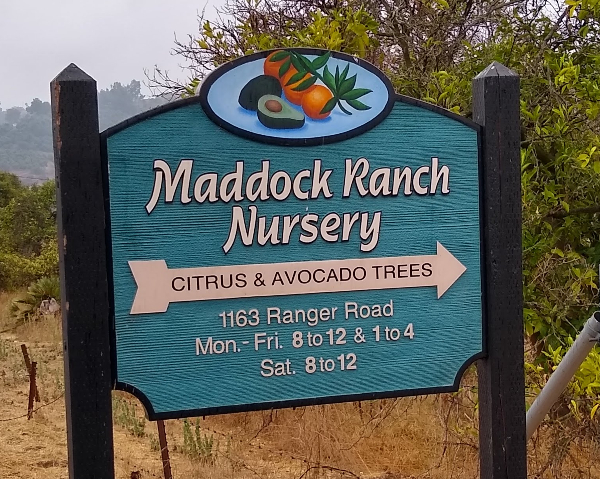 Maddock Nursery in Fallbrook is one final place that I'll mention where you can find the most common varieties. The distinction of Maddock is that they grow their own trees. They have been doing so forever, they do it very well, and their prices are very reasonable. Also, just recently, Maddock has started offering trees of the GEM variety.
Where to buy uncommon avocado varieties
To find uncommon varieties of avocado trees for sale you might try these nurseries.
Subtropica Nurseries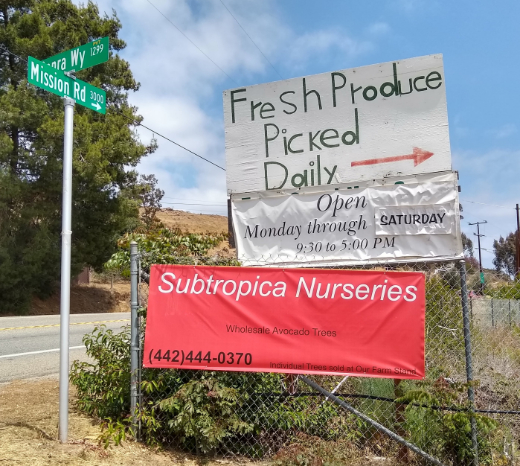 Subtropica Nurseries is in Fallbrook, San Diego County. This is an operation that supplies farmers with orders of thousands of trees but also sells to home gardeners, and here you can buy avocado varieties that aren't widely available, such as GEM, Gwen, Pinkerton, Sir-Prize, Sharwil, Edranol, Ettinger, Hellen, Queen, Puebla, Julia, Mayo / Covocado, and Carmen, in addition to Hass, Lamb, Reed, and Fuerte.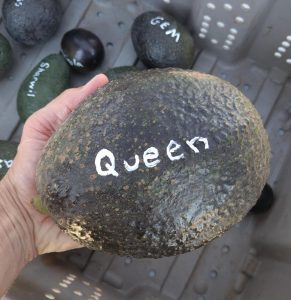 From Subtropica, you can also buy avocado trees on clonal rootstocks. These are specially propagated rootstocks that have demonstrated tolerance to problems that commonly affect avocados, such as salinity and root rot.
(See my post, "Avocado rootstocks: What do they matter?")
Conveniently, Subtropica carries avocado trees in small 3.5-gallon plastic sleeves, which are very easy to plant, and they also carry some larger trees in 15-gallon containers.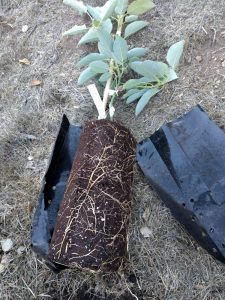 If you'd like to buy a tree from Subtropica, the trees are sold across the street from the nursery at Eli's Farmstand. If you don't see the variety that you're looking for in the racks, just ask if there are more over at the nursery. And while you're waiting, you can buy some of the excellent vegetables and fruits that Eli and his family grow. Sometimes they offer rare avocado fruit for sale at the stand too.
Eli's Farmstand:
2929 East Mission Road
(make access off Capra Way)
Fallbrook, CA 92028
Louie's Nursery
If you are in the Inland Empire, Louie's Nursery in Riverside might have the variety you want. In the past, they've had some uncommon varieties such as Gwen and Jan Boyce.
Green Scene with CRFG of Orange County
If you are in L.A. or Orange County, consider visiting the yearly sale of the members of the California Rare Fruit Growers Orange County chapter. This used to happen at the Green Scene at the Fullerton Arboretum, but the last few years it has happened elsewhere. Check their website for announcements.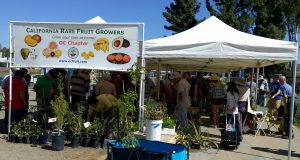 There you might be able to talk to the very person who grew the tree you want to buy.
Varieties I've seen available at Green Scene and almost nowhere else include: Herd, Koala, Magoon, Daily 11, Kahalu'u, Choquette, Jan Boyce, Esther, Linda, and Shindler.
Buying avocado trees online
Four Winds Growers
If you live outside of Southern California or don't have a good retail nursery nearby, consider buying an avocado tree online to be shipped to your front door. The only such vendor that I have bought trees from and that I can recommend is Four Winds Growers.
Four Winds is located in Watsonville, California, and they offer more than a dozen, excellent avocado varieties for sale through their website (linked above). They even carry some hard-to-find varieties such as Carmen, Sharwil, Sir-Prize, and Gwen.
Etsy
Do not buy an avocado tree on Etsy. The sellers that I've seen on Etsy are fraudulent or deceptive at best. The trees that I've seen purchased on Etsy are not of the claimed varieties or are poor quality.
I hope this connects you to someone who has grown the avocado tree that you want to plant in your yard. Once you have your tree, have a look at my posts about planting and watering new avocado trees.
(Unsure of which avocado variety is best for you? See my post, "What's the best kind of avocado to grow?")
All of my Yard Posts are listed HERE