On Thursday, September 23 at 6:30 PM, I'll be giving a presentation — via Zoom — titled, "Getting More Fruits and Vegetables from Less Water." The talk is part of a series of presentations on using water in our Southern California yards put together by Sustainable Ramona.
Join me for that presentation and the Q and A time afterward. I'll share some stories and photos and tips from my yard and other yards around Southern California. We have from 6:30 to 7:30 PM to pack it all in.
Also, have a look at the other interesting speakers and topics in the series that you might like to check out, happening each evening from September 20-24: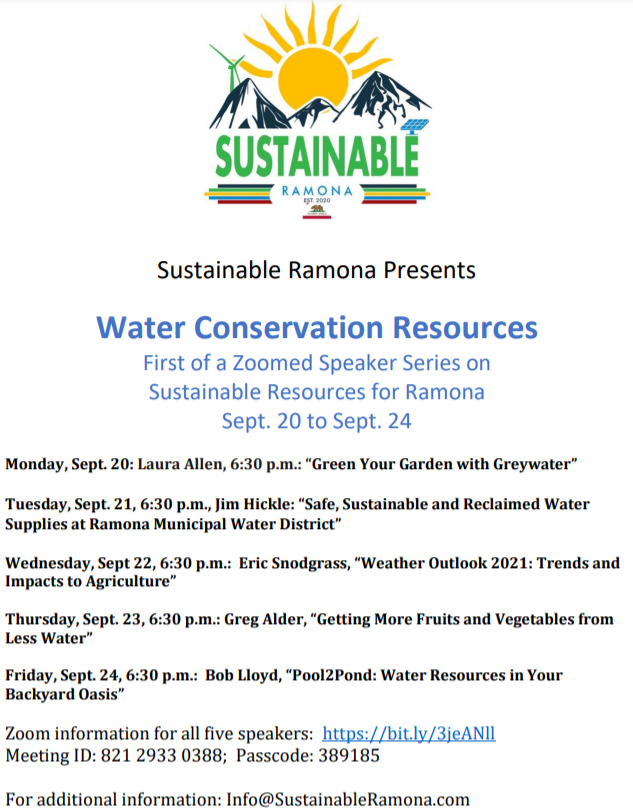 Here again is the Zoom information and password to join any of the presentations:
Zoom information for all five speakers: https://bit.ly/3jeANll
Meeting ID: 821 2933 0388; Passcode: 389185
You might also like to read a write-up about the event in the Ramona Sentinel newspaper here.