This box is not for someone who merely wants avocados to mash up as a base for guacamole. No, no, no. This box is for the adventurer.
Inside you'll find avocados of different shapes and sizes, you'll find avocados that originated on different continents, and you may experience flavors you've never imagined in an avocado before.
Ten varieties. Yes, I've got ten varieties here for you! It's the mega mixed box: Jan Boyce, Sharwil, Edranol, Tami, Ben, Pinkerton, Hass, 29, 30, and 31.
(Order page here.) (I'm sorry but these have sold out.)
Hass is your control for this avocado experiment. You may have also eaten Pinkerton before, but some of the others are so rare that they don't even have names yet (only testing numbers). And some are considered the best of all time by avocado connoisseurs (Sharwil and Jan Boyce).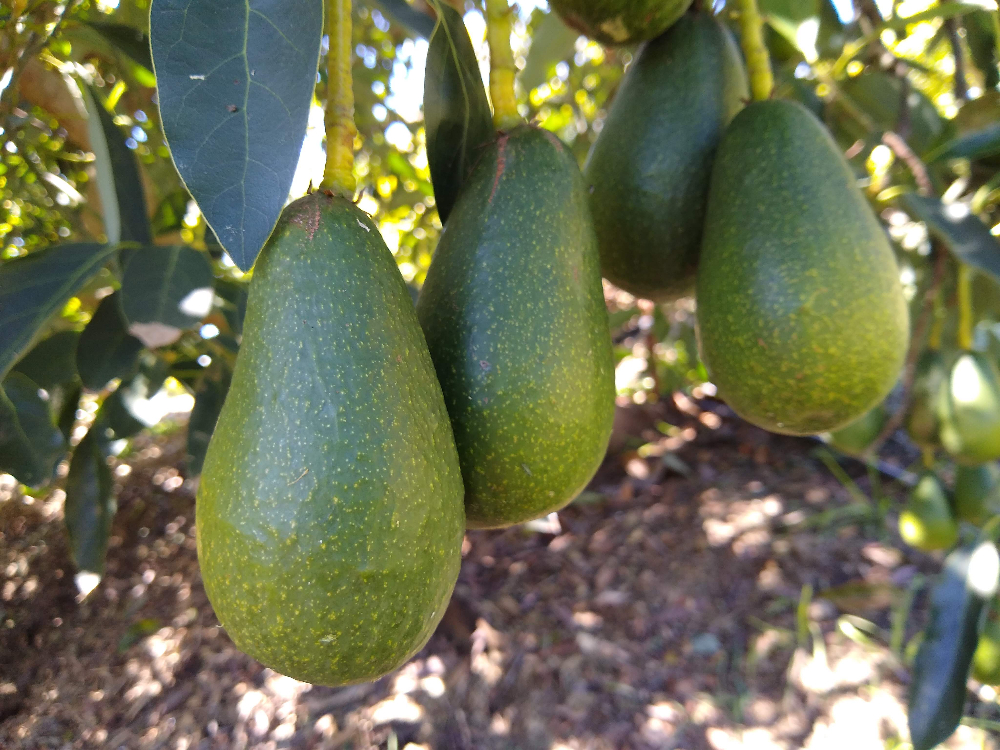 Where do the avocados come from?
Oh, but that diversity is not enough. These avocados come from farms up and down the state. The Jan Boyce come from Bobcat Ridge Avocado Farm up north, in the foothills of the mountains overlooking Monterey Bay, while most of the other varieties come from down south at Eli's Farms in Fallbrook, and the Pinkerton, Hass, and some Edranol come from my personal trees in San Diego County.
I must add that all of these avocados were grown using a similar philosophy of enhancing fertility of the soil under the trees with natural products like wood chips and manures rather than synthetic chemicals. Likewise, weeds in our groves are managed mechanically (mowers and string trimmers), and our trees are never sprayed with pesticides. You can be sure that these avocados are nutritious and clean, far beyond the standards for organic certification.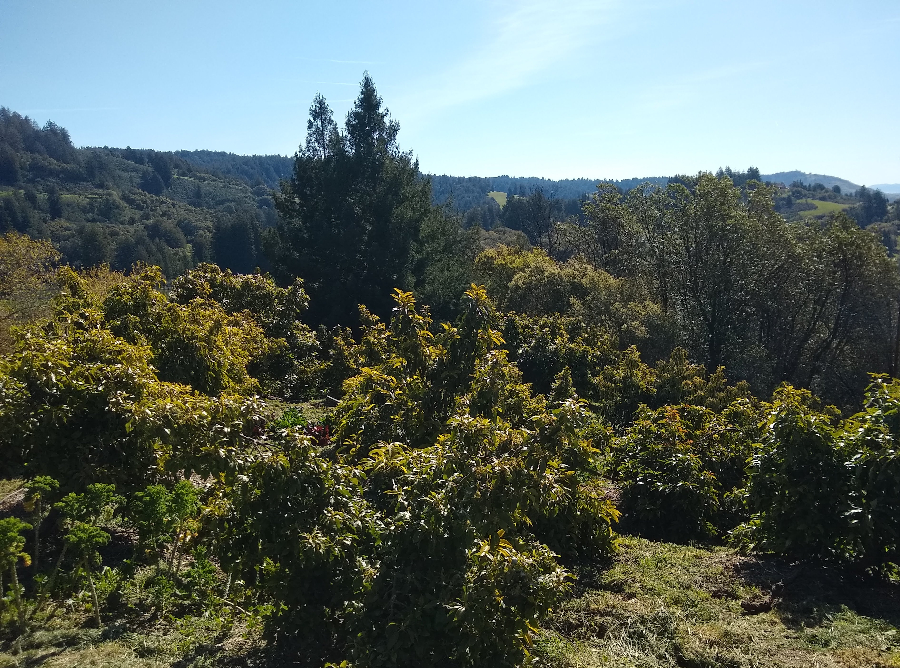 But I've overdone it with this avocado adventure box in a couple ways. One, there are so many varieties, some of which are large in size, that I can't promise to fit every one in every box even though I'll try. So if there's a variety from the list that you definitely want to taste, please say so in the order notes.
Two, driving over a thousand miles (no exaggeration) to put this box together for you requires me to charge a bit more than for regular boxes. My inclination is to apologize for the higher price. However, I'm going to go in the opposite direction and say that if the price makes you hesitate, please just pass on this box. I take no offense. It is worth twice as much to some others and they will appreciate your leaving a box available for them.
I will mark each variety in the box so that you know which is which.
The order page is here, if you dare!
Feedback
Here are some impressions I've received about the avocados in the Adventure boxes:
"We have tried one of the JB – Jan Boyce avocados and it is fantastic. . . creamy and with a rich taste, a hint of nutty taste similar to a walnut? A+ !!"
"I loved the JB flavor, and the small size. Not crazy about the thin skin, but I may plant a 3rd tree, and I'll still consider it."
"Sharwil, 30 and 31 had good flavors . . . better than 29 IMO."
"My Tami avocado was ripe today. It was delicious! I thought the seed might be large; so, I was happy to find that it was medium size."