There are tiny cults surrounding a few types of avocados here in Southern California, home of the now-worldwide avocado industry.
Fuerte
Some people remain forever fans of the original commercial avocado variety, Fuerte. It has a cool (or should I say, strong) story of how it was brought up from Mexico and rose to prominence in the nascent avocado industry of Southern California. But more importantly, it's nutty flavor is unsurpassed. I count myself among those who think it is still the best tasting avocado on the planet — among the avocado varieties that I've tasted, anyway.
Jan Boyce
A few connoisseurs worship a variety called Jan Boyce. It is, in a way, the opposite of the world's most popular variety, Hass, which everyone has tasted: almost no one has tasted Jan Boyce. But those who have find it remarkable, with a small seed and unique-tasting flesh. They get poetic about how good it tastes.
Reed
Then there is the cult of Reed. Most Reed fanatics live in San Diego County, where this variety first grew. People who love avocados around here visit farmer's markets in late summer to hunt for these softball-sized fruit. Growers love Reed because the trees are prolific, year after year. My Reed avocado tree is entering its fifth year in the ground, and it has yet to have an "off" year.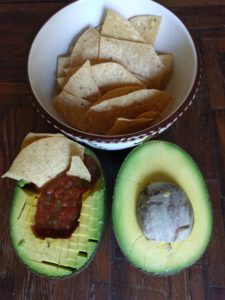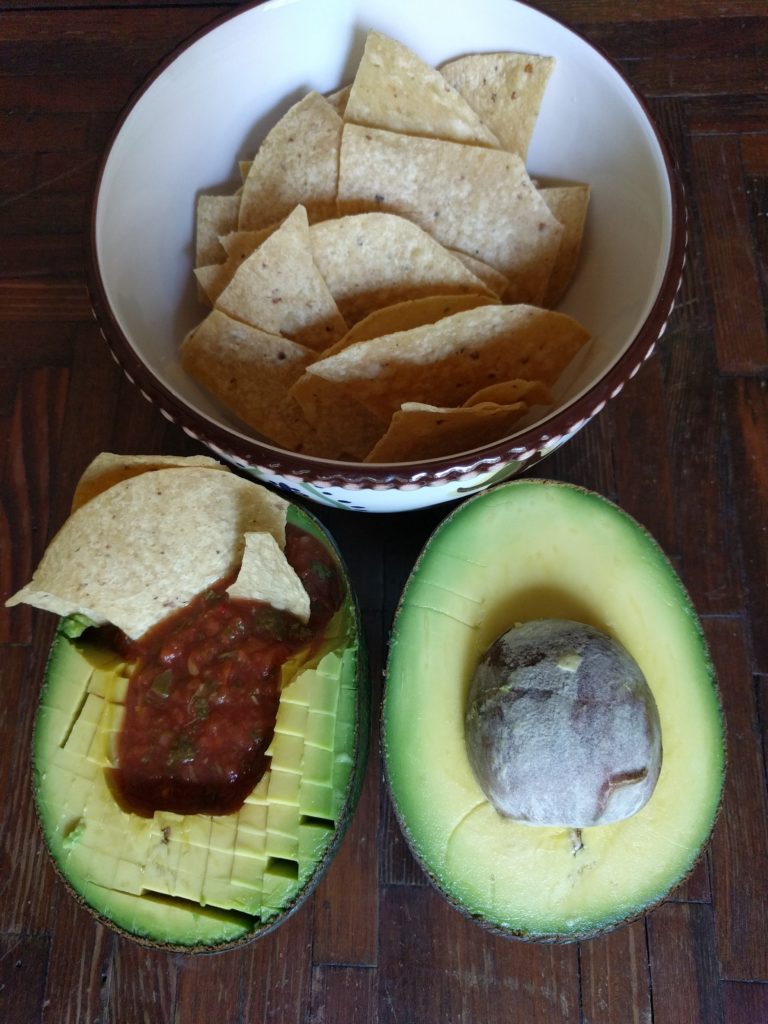 Perhaps, however, my favorite thing about Reeds is that they can be made into personal bowls of guacamole. They remind me of sourdough bread bowls of clam chowder. I cut a Reed avocado in half, slice the flesh up a bit, and then fill the seed cavity with salsa — grab a tortilla chip and dig in. Reeds can do this better than most other varieties because the shape of the fruit is relatively round so it is easy to hold and dip into, and the peel of a Reed is shell-like so it doesn't easily get cut up when you slice the flesh.
A Reed avocado personal bowl of guacamole is far and away my favorite summer afternoon snack, which never actually ends up being personal because my two sons always hover and beg for another chip and dip, and another and another and another.
If you don't have your own Reed avocado tree, you can look for the fruit at farmer's markets in Southern California from now (late June) through the fall. Also, I have seen Whole Foods Markets in the area selling them in the past. If you're not in Southern California, you're probably never going to find the fruit, unfortunately. They don't ship well. But you might consider planting your own Reed tree — even if you have a small yard, as I wrote about here.