Coming to you from the Laferriere grove in Redlands, San Bernardino County, are avocados of the refined Pinkerton variety as well as the Carmen variety. See here for ordering details.
Pinkerton
Pinkerton originated about 1961 as a seedling among trees of the Hass, Rincon, Edranol, and Corona varieties on the property of John Pinkerton in Ventura, according to the 1975-1976 California Avocado Society Yearbook. And in 1978, no less an authority on avocado varieties than Oliver Atkins wrote that Pinkerton "appears to be the best variety we have come up with for California since the Hass."
Pinkerton avocados are usually more slender than Hass, and they also have a very small seed.
Another peculiarity of Pinkerton is that it takes two to three weeks for the avocado to ripen from the time it is harvested. Patience is required of the Pinkerton avocado eater. I'll include in the box of Pinkertons some tips to ensure that you cut yours open at the right time.
Here is the 25-foot tall tree from which I'll harvest your Pinkertons: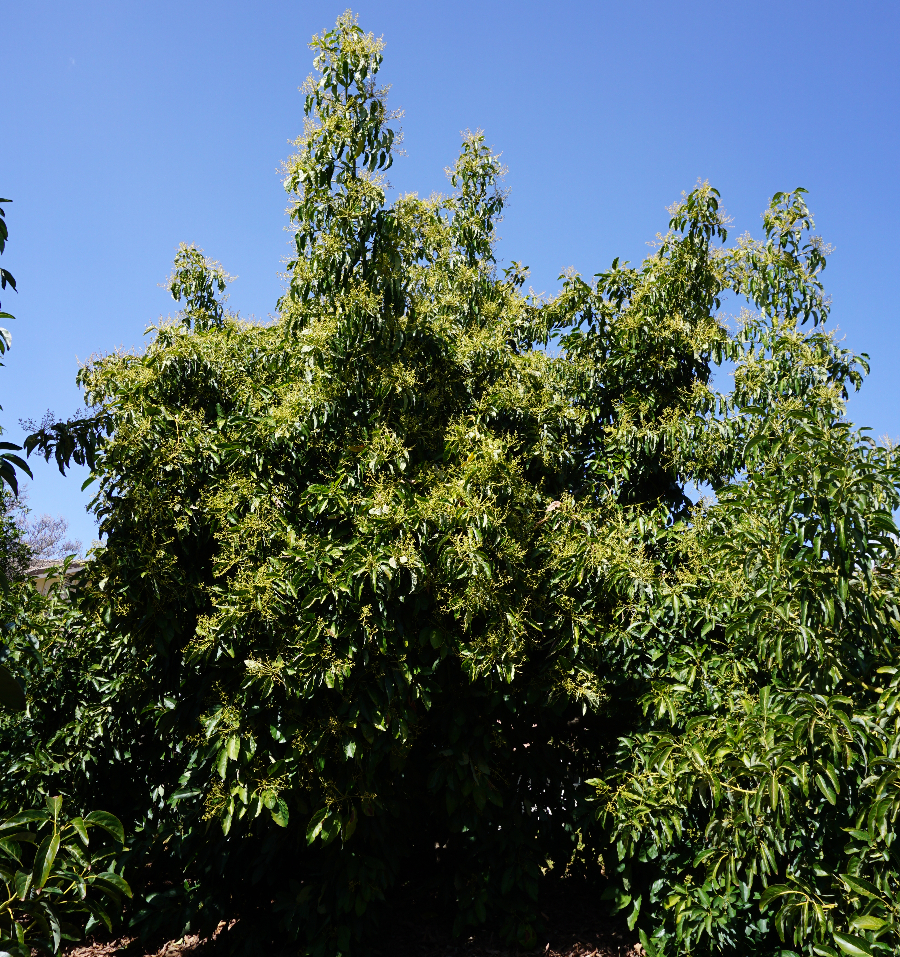 Here is my video profile of the Pinkerton avocado:
Here is my full profile of the Pinkerton variety.
Carmen
Carmen is a variety that originated in Mexico. But should we call it a variety? Carmen is more accurately described as a strain of the Hass variety.
I challenge you to tell the fruit of Carmen and Hass apart. What distinguishes the two is that Carmen has a different growth habit and flowers that behave strangely in some locations. Specifically, Carmen can have more than one period of bloom per year, which means it can set more than one crop per year.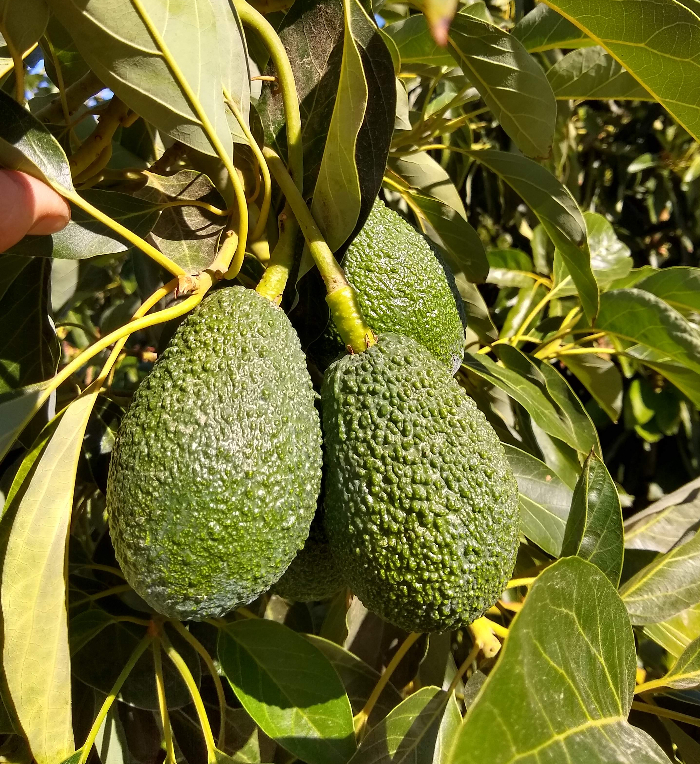 You'll appreciate these Carmens if you like Hass; you'll also get to test yourself to see if you can find any differences between Carmen avocados and Hass.
The Carmen avocados I'll be picking come from the trees below: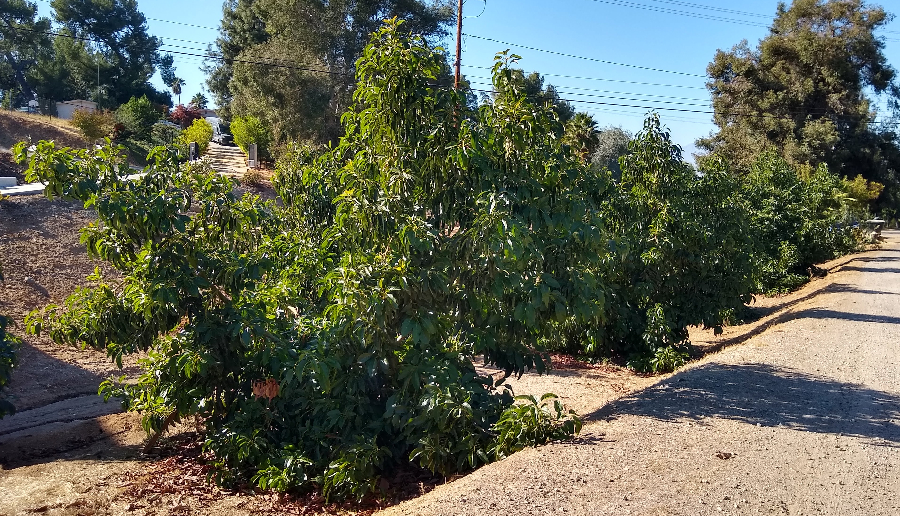 I always aim to fit ten avocados in each box. I only fail sometimes if the avocados are too big. Either way, you can rest assured that you'll get a full box of at least five pounds of avocados, about half Pinkerton and half Carmen.
Head over here for ordering details.
All of my Yard Posts are listed HERE