Three nights each week I'm responsible for feeding our three children. My wife works long shifts at the hospital as a nurse. I often struggle to make quality meals, as the kids are young — five, three, and one — and after a twelve-hour day with them, they've won.
But there is one meal that we go back to again and again because of our lifestyle: garden pizzas. I announce to the kids that we're having garden pizzas for dinner, and they run out into the yard to begin collecting toppings.
Once they return, I start heating the oven to 425, get the frozen Costco pizzas out and we begin slicing and placing whatever the kids have collected. Tonight (also seen in the photo above), it was tomatoes, zucchini, onions, peppers, basil leaves, strawberries, pluots, plus some sausage and olives from the store.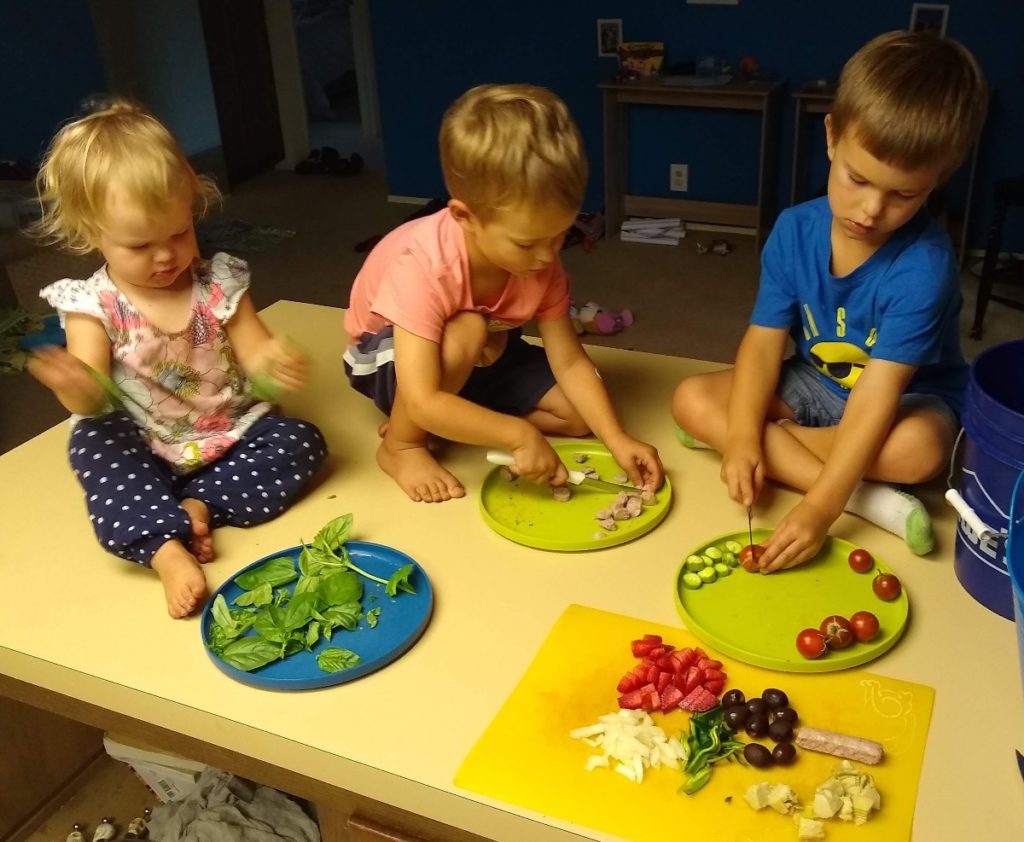 Earlier this summer there was one with peaches, tomatoes, grapes, basil leaves, onions, peppers, and some slices of sausage from the store: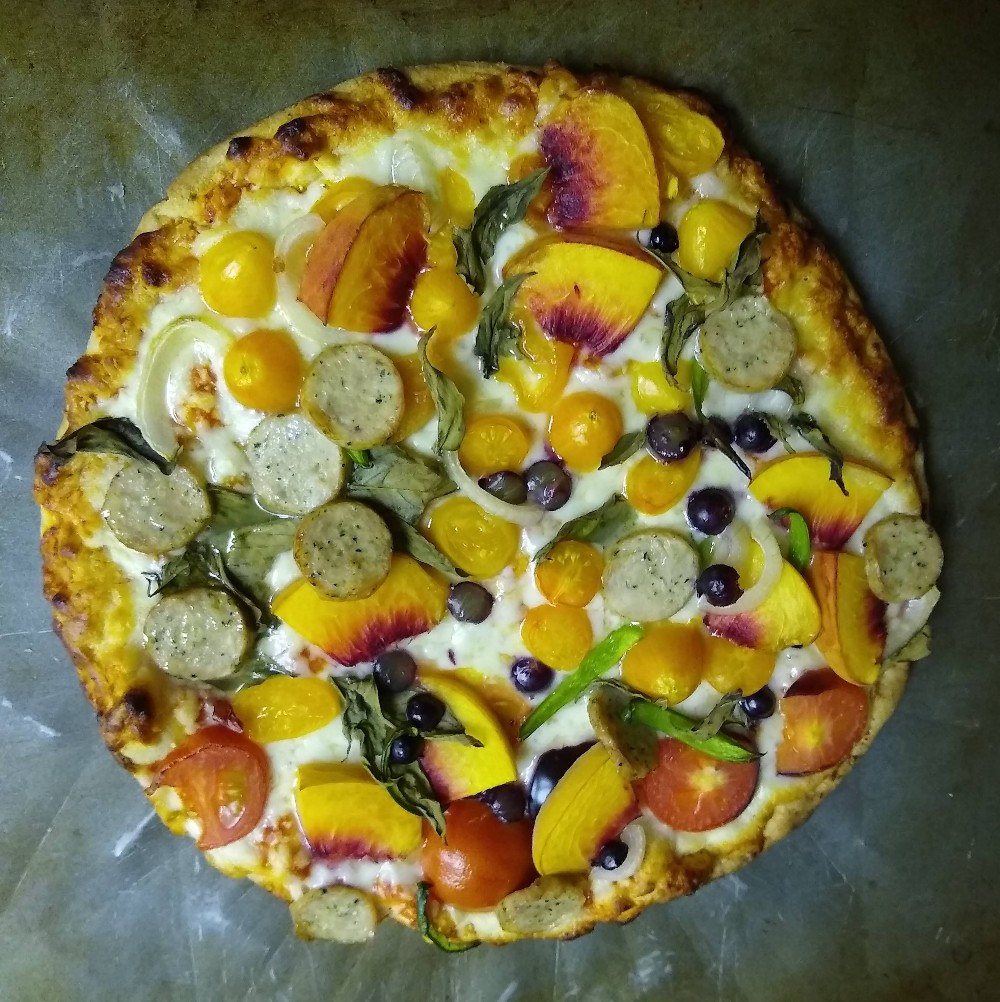 In the winter, there is often broccoli and cauliflower, and sometimes spinach.
Here's one from two summers ago that had some kale on it: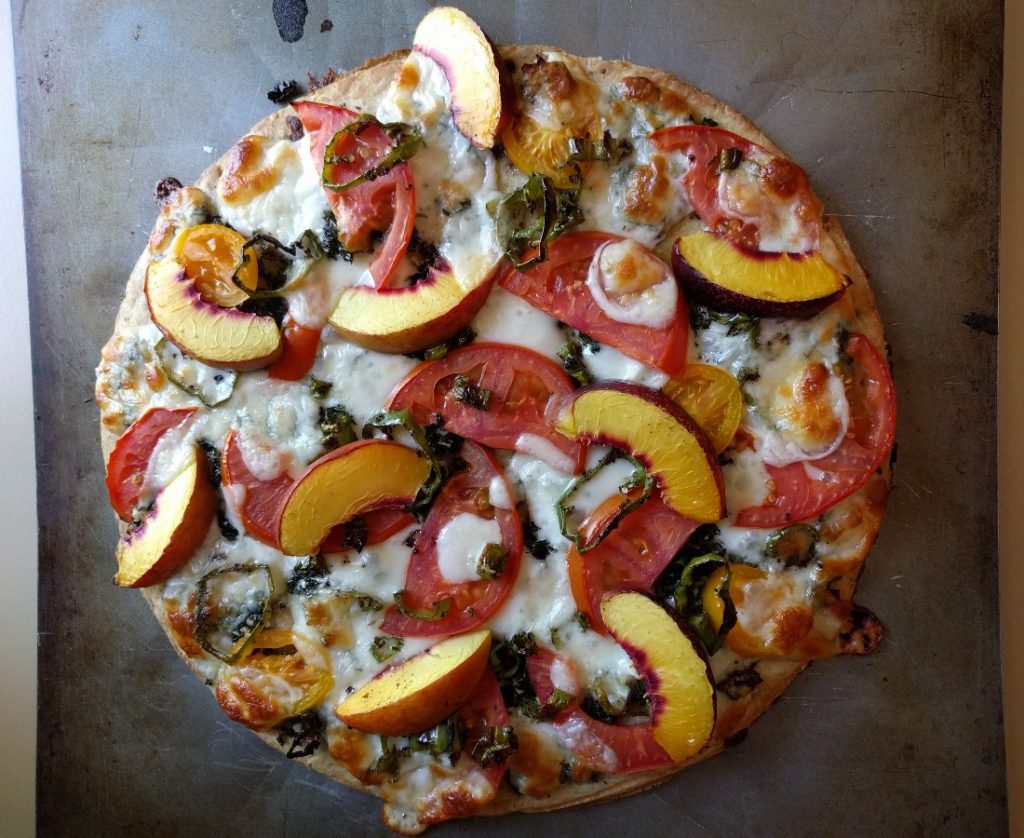 And here's another one that includes toppings of strawberries, blueberries, and slices of carrots and pluots.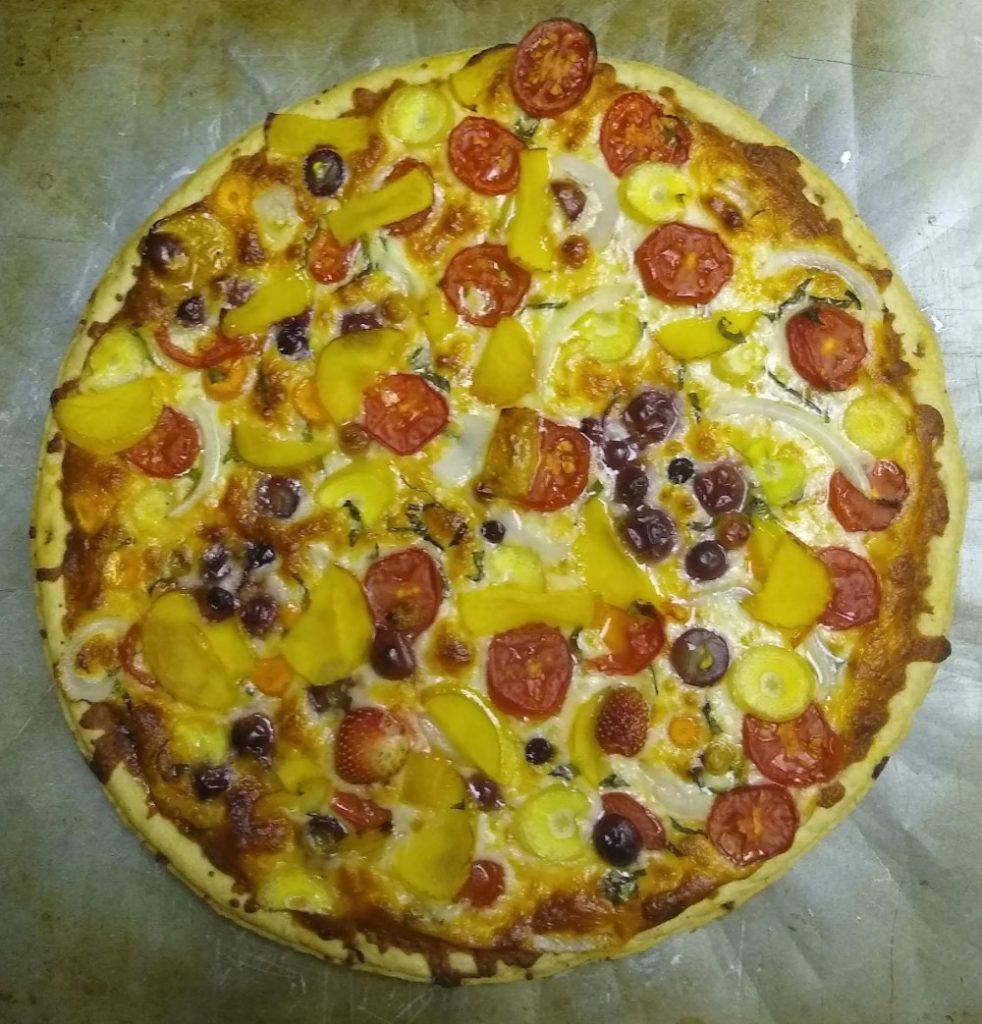 What I've learned about garden pizzas is that I need not supervise the collection of toppings. If necessary, I limit how much of an ingredient we put on a pizza, but as for the combination of ingredients, it never matters. Even the strangest combinations always, surprisingly, taste great.
And we put everything on all parts of the pizza, including things like spicy peppers that I might want but they don't. They know that they can take the peppers off if they get some on their slice.
It's also more fun for the kids to have a lot of stuff to spread all over the pizzas. I redistribute the toppings they've spread very little; I let them be artsy and imbalanced with it. It's hard to see, but on one of the pizzas we made tonight (top, right) my oldest made a smiley face with zucchini and strawberries.
The Costco pizzas underneath are not health food: white-flour crust with sugary tomato sauce and cheese. However, I console myself with the fact that the toppings from the garden are high quality and healthy. Let's just eat from the yard as far as is reasonable with the time and energy we can muster after a long day.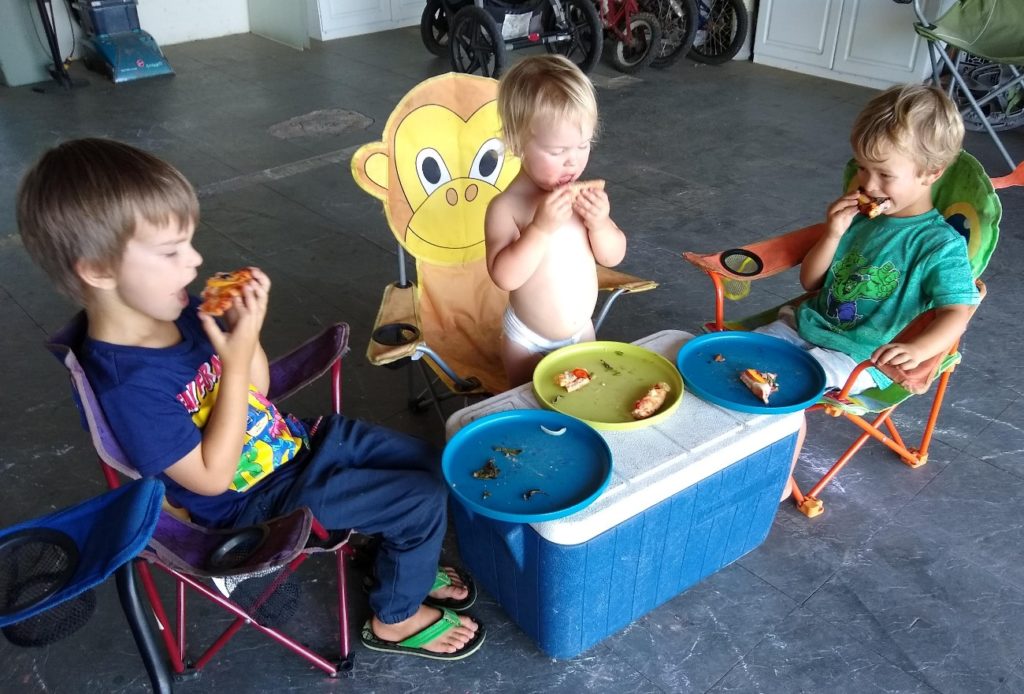 You might also like to read my post: