"I wanted to ask about your avocado tree," I said.
"Everybody wants to pick my avocados!" the man replied. We were standing in his driveway next to an old Fuerte.
"I don't want any avocados, actually," I said.
He looked disappointed.
"I've been picking avocados off this tree for a long time, since long before you lived here. They're very good. It's a good tree. So I was just wondering if you minded if I cut a small twig off the tree so I can graft it onto a tree at my house," I said.
"Oh, OK. That's OK. Go ahead."
Asking someone for a stick off of a tree is one way to get avocado scion wood. More on that below. But first, here are three other places from which to source avocado scion wood:
1. California Rare Fruit Growers
Each winter, local chapters of the California Rare Fruit Growers (CRFG) hold special meetings where they exchange scions of various fruit trees including avocados. You'll want to find the nearest chapter and get a date and location for the year's scion exchange. (Note that the 2021 scion exchanges may be cancelled, unfortunately.) The best way to find your nearest chapter is to do a web search for CRFG plus your county, e.g. "CRFG Orange County."
By the way, the Orange County chapter is known to have excellent availability of avocado scions. So I'll link to their web page here.
Don't expect to find a smorgasbord of avocado scions at every CRFG exchange, however. You might get lucky, you might not. It depends on the members participating that year. Not all of them grow many avocados. The first year I attended a scion exchange down in San Diego there were few avocado scions.
2. Tropical Fruit Forum
In the Tropical Fruit Forum you have access to a large group of fruit growers, some of whom grow many avocado varieties and are willing to sell scion wood. Attempt to find what you're looking for by heading to the section called "Tropical Fruit Buy, Sell & Trade." Register to create an account, and then make a post titled, for example, "Wanted: Queen avocado scions."
Your best chance for finding a seller is to post at the right time of year. Winter into spring is when most people cut most avocado scion wood in California. At that same time of year, you can check for posts by sellers offering avocado scion wood.
3. Buy a young tree
In some situations it can be smart to buy a potted tree of the variety of avocado whose scion wood you seek. Then you've got a source of grafting material that will replenish itself. This can be useful if you're inexperienced because grafting failures will be less consequential. And this can be useful if you're planning to graft many branches or trees.
See my post, "Where to buy an avocado tree."
4. Find an old tree
If you are looking for a certain variety whose fruit or foliage you can identify, then you might spot it growing in a yard around town. Knock on the door. I've found that most people are flattered that you're so interested in their tree as to want to clone it, and they willingly share a cutting.
But don't procrastinate. I'm glad I acted when I did on getting the scion wood from that old Fuerte. Wouldn't you know that the fellow who acted so proud of his tree and its fruit (that he had merely inherited when he bought the house) cut it down soon after our interaction. He replaced it with artificial grass.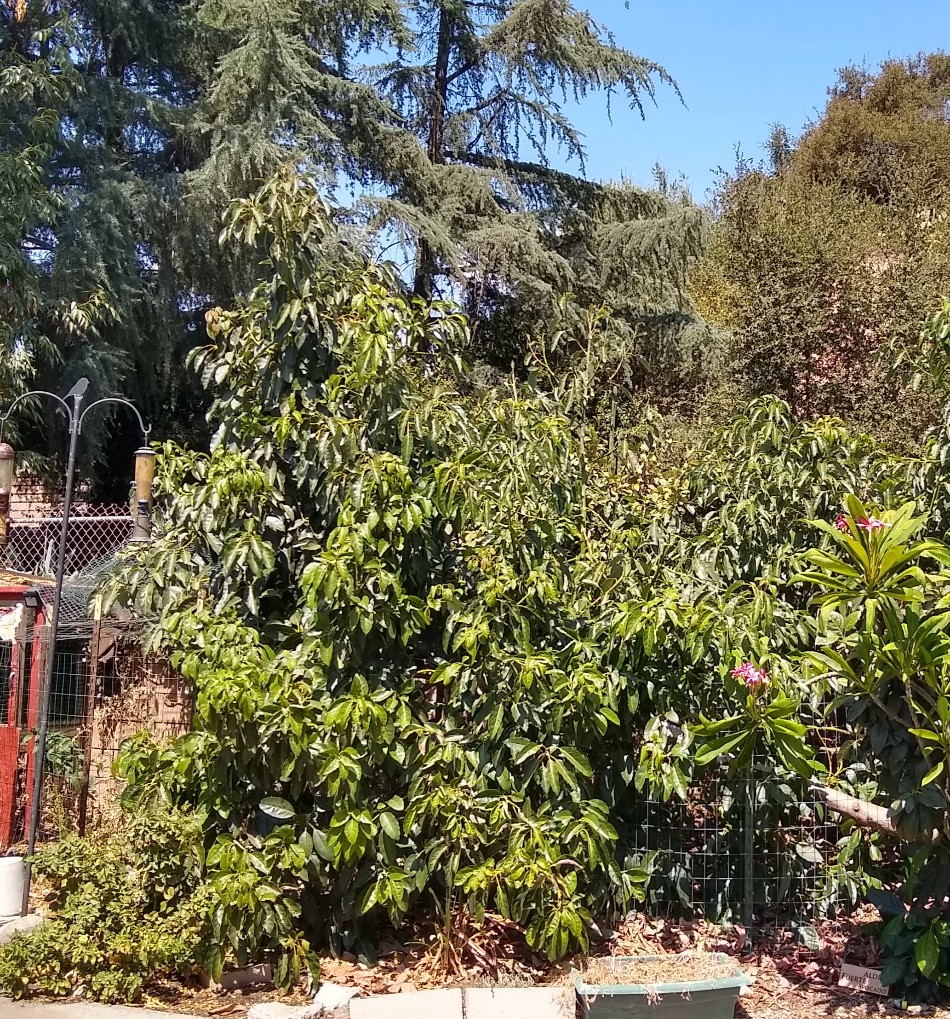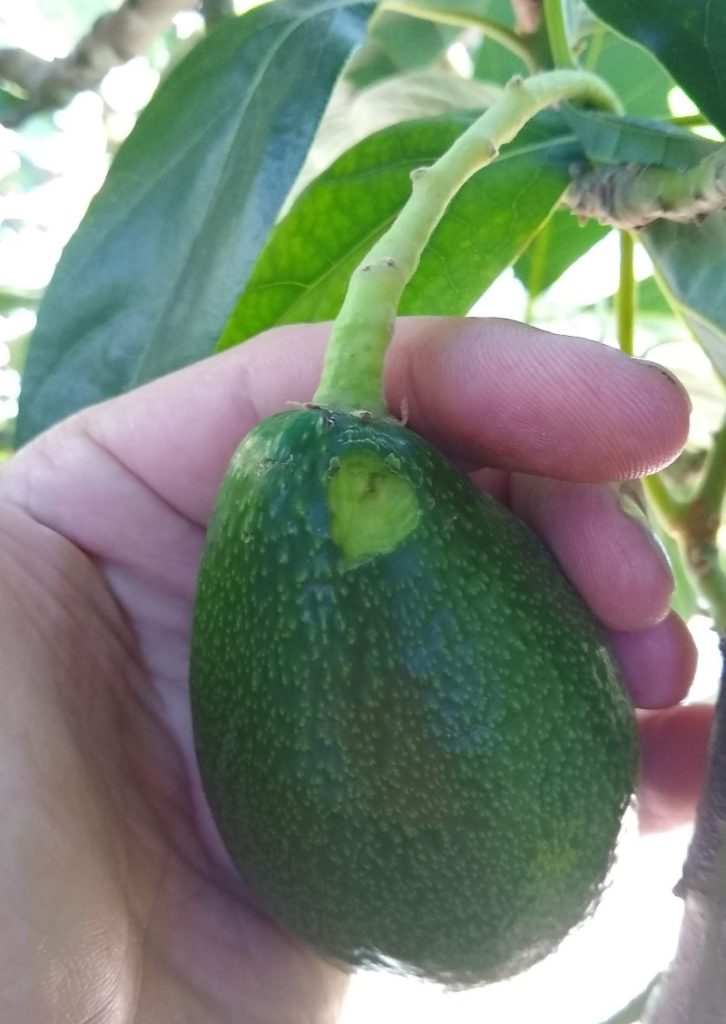 Avocado grafting help
For help with the next step, check out this post: "Grafting avocados: the best how-to resource"
All of my Yard Posts are HERE