My friend Erik recently planted a new vegetable garden at his new house, but now he's off traveling. So right before he left I helped him install drip irrigation that will take care of his plants while he's gone — and beyond.
Here's what his garden looked like before the installation: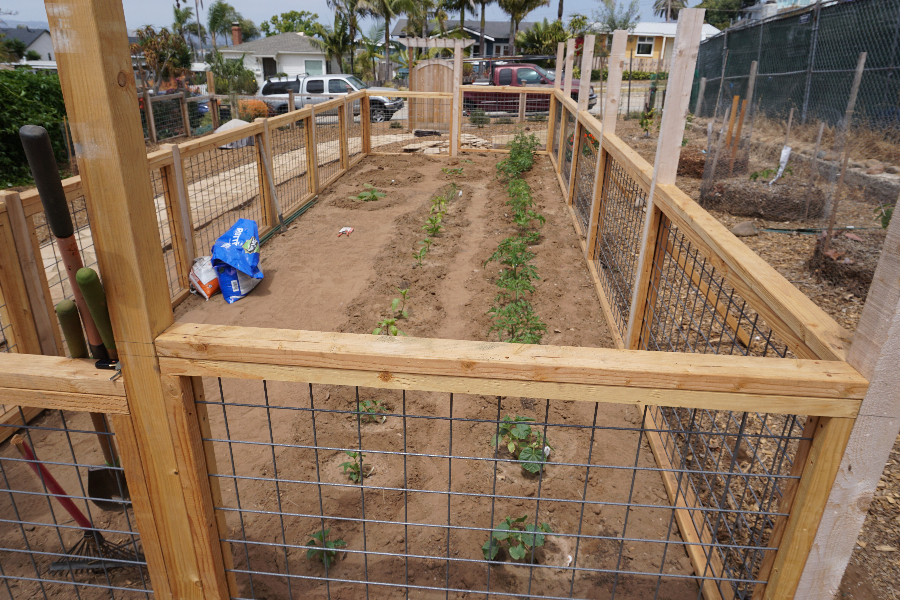 And here is what the garden looked like after the install, with the new irrigation running: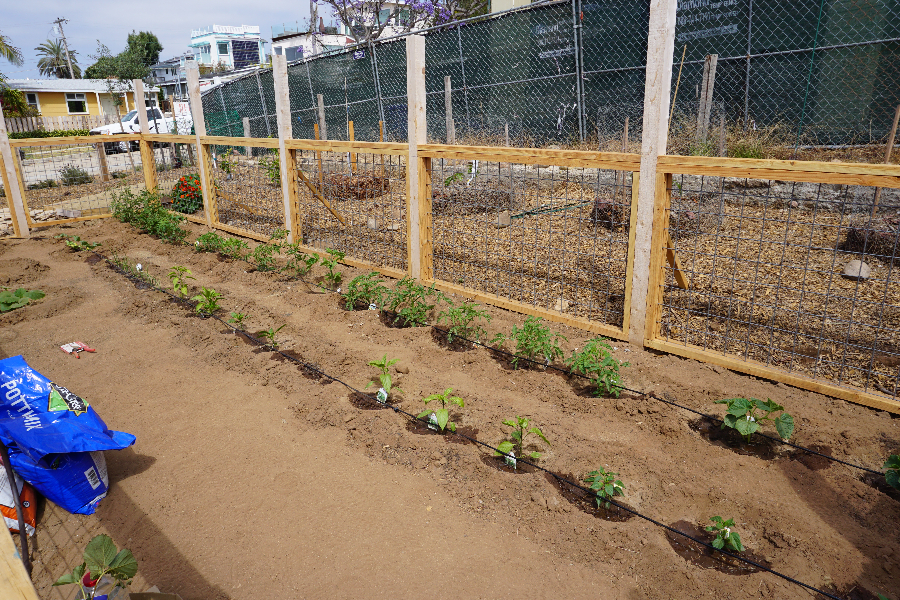 It occurred to me that you might also want to set up a drip system for your vegetables or be curious to see how we set up Erik's so we filmed some of the work. I didn't cover every single step; rather, I showed the most important steps and noted a few techniques to make the process go smoothly.
Have a watch:
Here is Erik's garden on June 12, a couple weeks after the drip installation. It grew very well while he was out of town: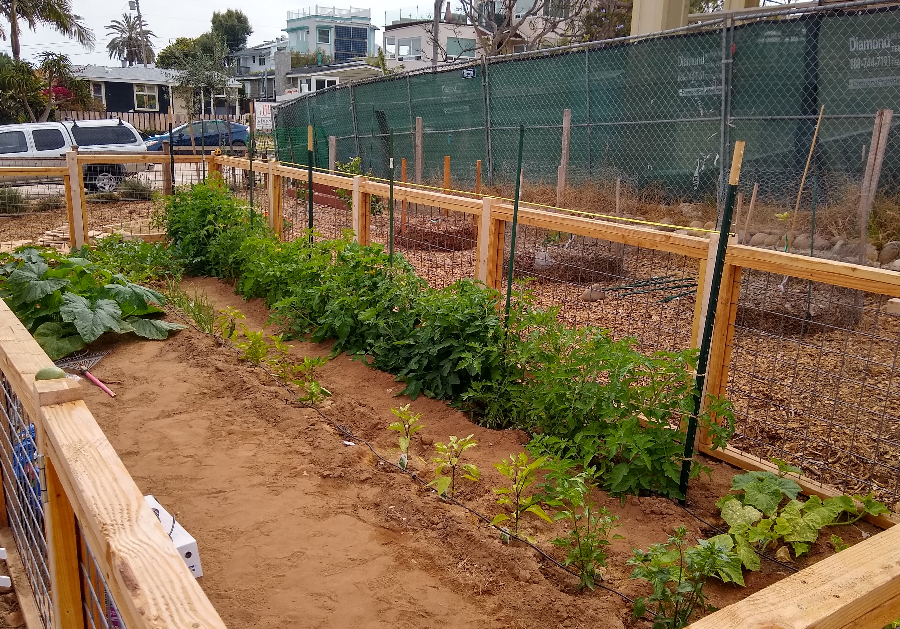 Have any questions? Ask in the comments below. 
For more on how to run a drip system automatically, see this post: "The easiest automatic irrigation."
For how long and often to run drip on vegetables, see this post: "How long to run drip irrigation on vegetables."
All of my Yard Posts are listed HERE
Thank you Supporters for paying the bills and allowing me to spend time creating posts like this one about Erik's veg garden drip system. I'd love to have your support too. Learn how HERE