In April, my gardening mind is busy, as I suspect is yours. Mostly, I think about three topics. The first is fruit set — flowers becoming fruit on the trees. The above photo is the fruit set on my Blenheim apricot today; this tree is an over-achiever, year after year.
And then I start thinking about irrigation this month too. It's likely that we won't get another real rain. Up ahead is about seven months of sunny and warm. I've always thought of growing food in Southern California as "just add water" because we have all of the sun we could want and none of the nasty weather (hail, high winds, flooding) that other places have in the summer. We just don't get water from the sky during this time of year, so adding that is up to us.
April isn't the month when a lot of watering is required, of course. But being the beginning of the irrigation season, it is the best, most forgiving time to fiddle with systems and dig down to test percolation and figure out schedules. On the other hand, doing this right before you're about to leave on vacation in the summer would be the worst, least forgiving time. I think of time spent preparing irrigation now as doing my future self a favor.
And April begins open season on planting vegetables that like to grow through summer. It's so exciting to now be able to freely sow and plant peppers, tomatoes, melons, eggplant and, well . . . here are the details on what we can sow, as well as other timely tasks out in your food garden in Southern California in April:
– Sow or plant vegetables: beets, carrots, basil, greens, tomatoes, tomatillos, sunflowers, squash, corn, beans, peppers, eggplant, cucumber, melons
– Eat vegetables (had you planted them): peas, broccoli, cauliflower, cabbage, brussels sprouts, greens, carrots, beets, lettuce, parsley, cilantro, spinach
– Eat fruit (if you have the trees): avocados (Hass, Fuerte, Pinkerton); citrus (Valencia, Gold Nugget mandarin, Pixie mandarin)
– Eat, eat, eat strawberries, and freeze, freeze, freeze the ones you don't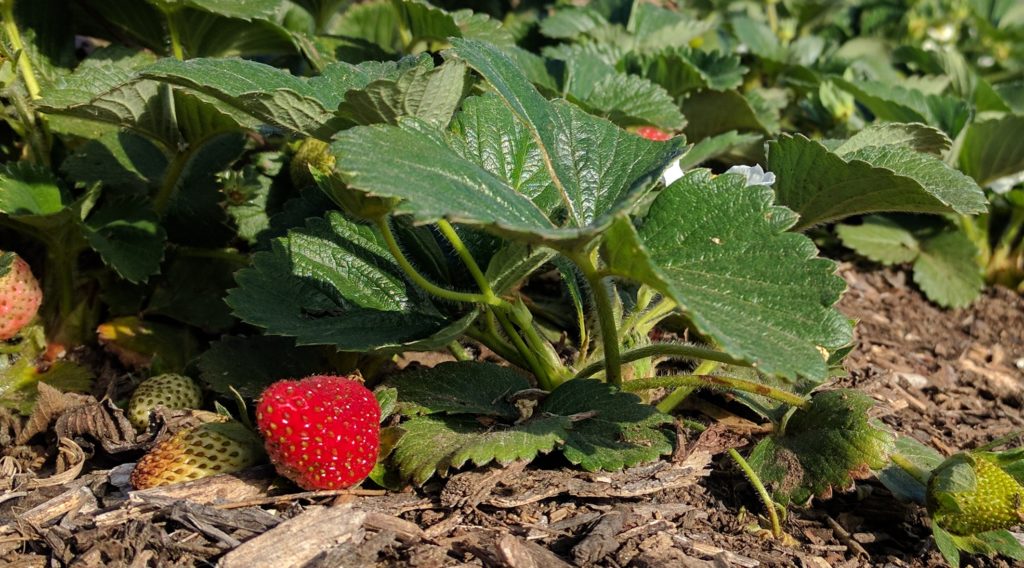 – Prune deciduous fruit trees with only a twist of your fingers; if you made a heading cut in the winter and new shoots are sprouting below it now, just remove any of those shoots that you don't want by snapping them off with your hand — it's really that easy
– Get excited about fruit set on deciduous fruit trees and, should you be so lucky, consider thinning some fruit; if a skinny branch has a lot of fruit toward its tip then it's wise to remove some fruit there so the branch doesn't break under the fruit's weight (peaches or nectarines) or get sunburned as the branch bends down (apricots, plums, apples); that being said, don't bother thinning much more than that
– Get up close and enjoy the smell of the citrus blossoms on the trees in your yard
– Cut off the water to garlic and onions that you planted last fall as they bulb out toward the end of the month; they can finish their lives on residual soil moisture, and they'll be dry and easy to harvest when their leaves yellow and die sometime in May
– Get gophers before they get your plants; there are a lot of young ones under the ground this time of year, and the best way I've found to keep them under control is the Cinch Trap
– Set up new irrigation on plants, test run all irrigation lines to check for clogs and leaks, flush drip irrigation lines, clean out filters — get that irrigation dialed in
You might also like to read: