My "reliable" gardening calendar for Southern California says to plant your first tomatoes after March 15. So why are these already in the ground in my garden, planted February 29?
How early can you plant your first tomatoes?
Do you realize how dry it has been the last couple months? Usually January and February are our wettest months of the year, but the National Weather Service says that throughout Southern California they were among the top ten driest for those months on record. (Luckily we got lots of rain in November and December.)
Dry soil is warm soil. Soil that has warmed earlier than usual can be planted to tomatoes earlier than usual.
After March 15 is a sure bet for when to plant tomatoes in Southern California, but — as my gardening calendar also notes — plants grow according to the environmental conditions, not the calendar.
Protecting early tomato plants
When I say sure bet, I'm talking about when you can plant tomatoes that will immediately grow well, in the ground, out in the yard, on their own without protection. Farmer Roy plants his first tomatoes in January every year, but he also keeps them covered with frost blankets, which protect the plants on cold nights and also warm them during the day. Still, he loses some of those early plants to the cold each year, as he farms in Poway, an inland valley.
(Who's Farmer Roy? Read my post about him here.)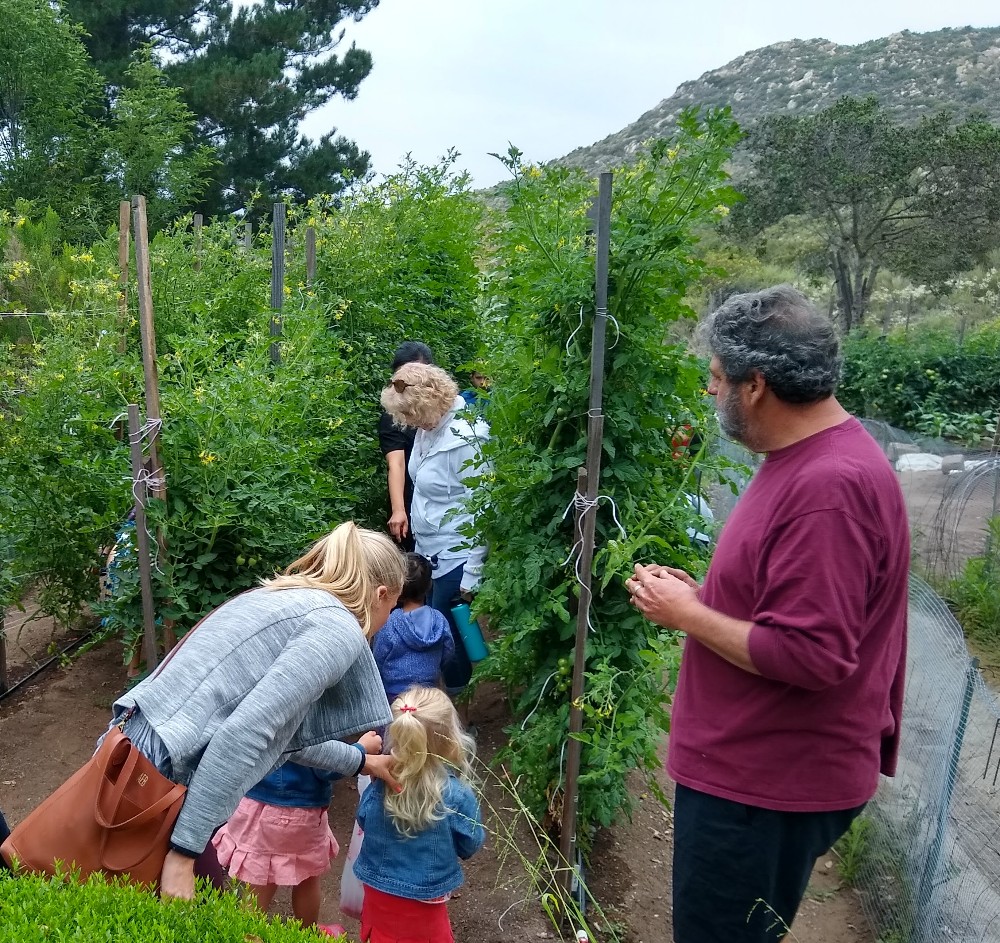 Overwintering tomato plants
What about those old plants that last through the winter? Do you have any of those? Here in Southern California in many locations and in some winters, our tomato plants don't get killed by the cold so they just keep growing unless pests or diseases get the best of them.
My previous yard near San Diego's Balboa Park never saw frost and my tomatoes were never killed by winter cold. In my current yard, which is farther inland and colder on winter nights, tomato plants usually get killed by cold at some point during winter, but not every year. This year, that point was December 19 (2019) for this tomato plant: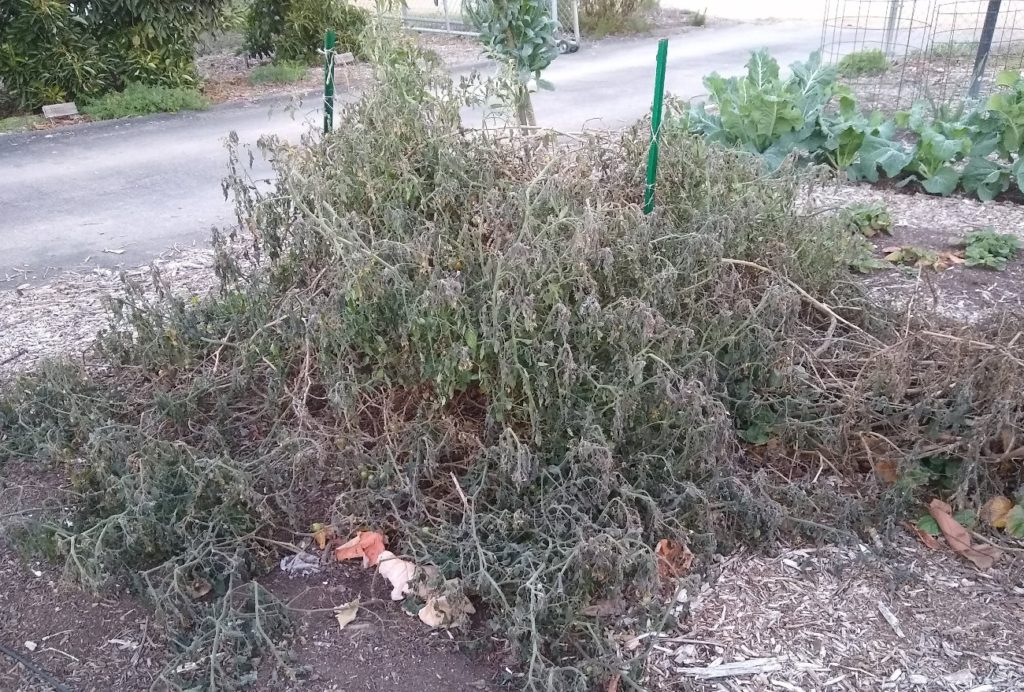 But here is a tomato plant at a school garden in San Diego that was still thriving on January 23: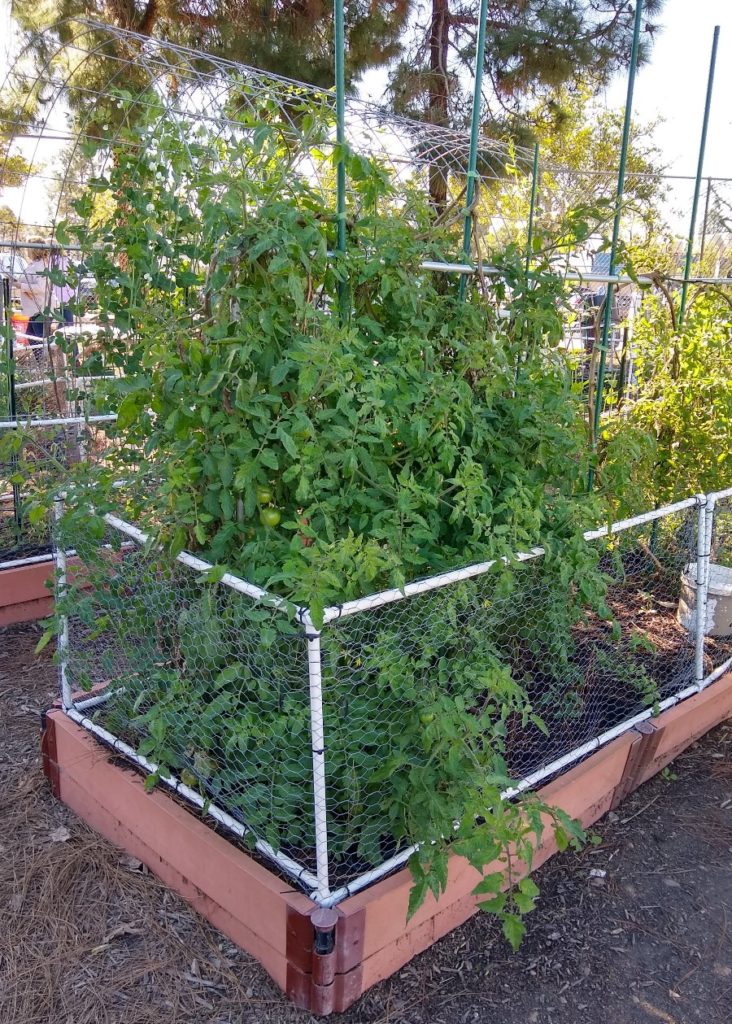 And a friend whose garden is on a warm, south-facing hillside kept this sprawling and healthy tomato plant going through this winter: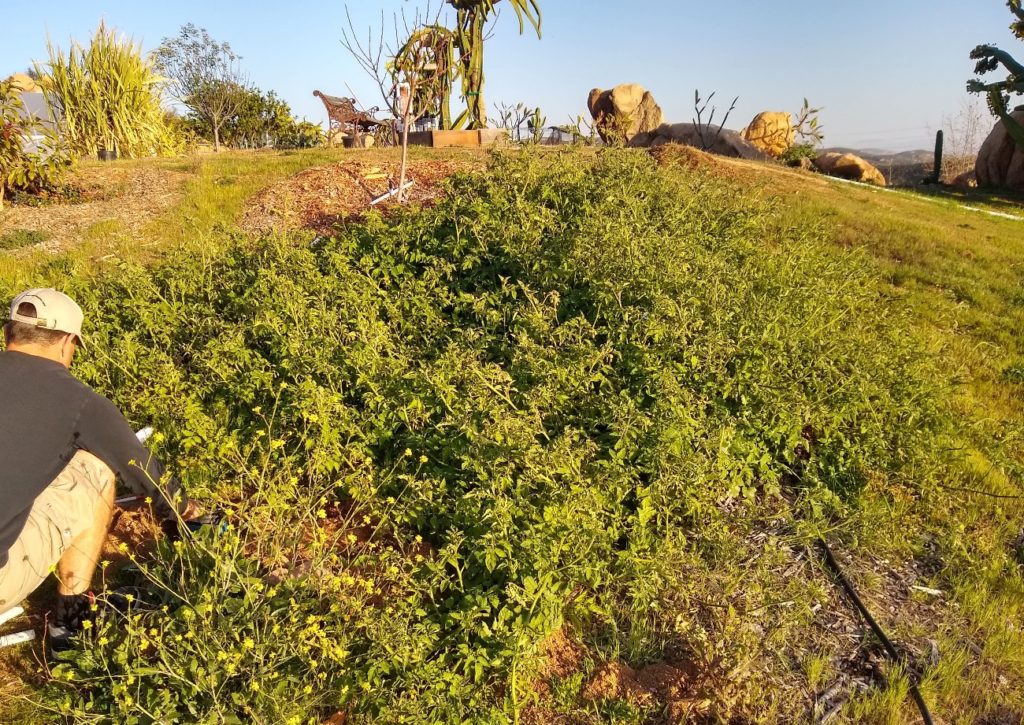 So for locations like these that rarely see frost, should tomatoes be planted any day of the year? And should those tomatoes be kept growing into a second or third year? Maybe.
Even where there is no frost in Southern California, the winter is still chilly enough such that tomato plants grow slowly that time of year, and the fruit matures very slowly and doesn't taste as flavorful as in the warmer seasons. But if you don't mind that, then go for it.
My friend in the photo above recently removed that tomato plant. He just didn't like that it was so big and taking up so much space.
I usually remove most of my tomato plants during winter even if the weather doesn't kill them for me because I've found that second-year tomato plants usually don't produce as well as new, first-year plants.
How late can you plant your last tomatoes?
Now on the other end of the season, should we keep planting tomatoes into the summer? Farmer Roy plants new tomatoes roughly every month starting in January and ending in late June or early July. My own rule of thumb is to get my last tomatoes in by the Fourth of July.
And I usually plant two rounds: one early and one late.
This late planting of tomatoes will provide fruit in the fall. Often, some of the tomato plants put in early burn out in the heat of mid-summer (they're already almost six months old).
But the late plants are young and vigorous through the heat of July and August, and they usually start fruiting in early fall. It is often from these late plants that you'll harvest tomatoes at the same time you're harvesting your first heads of broccoli.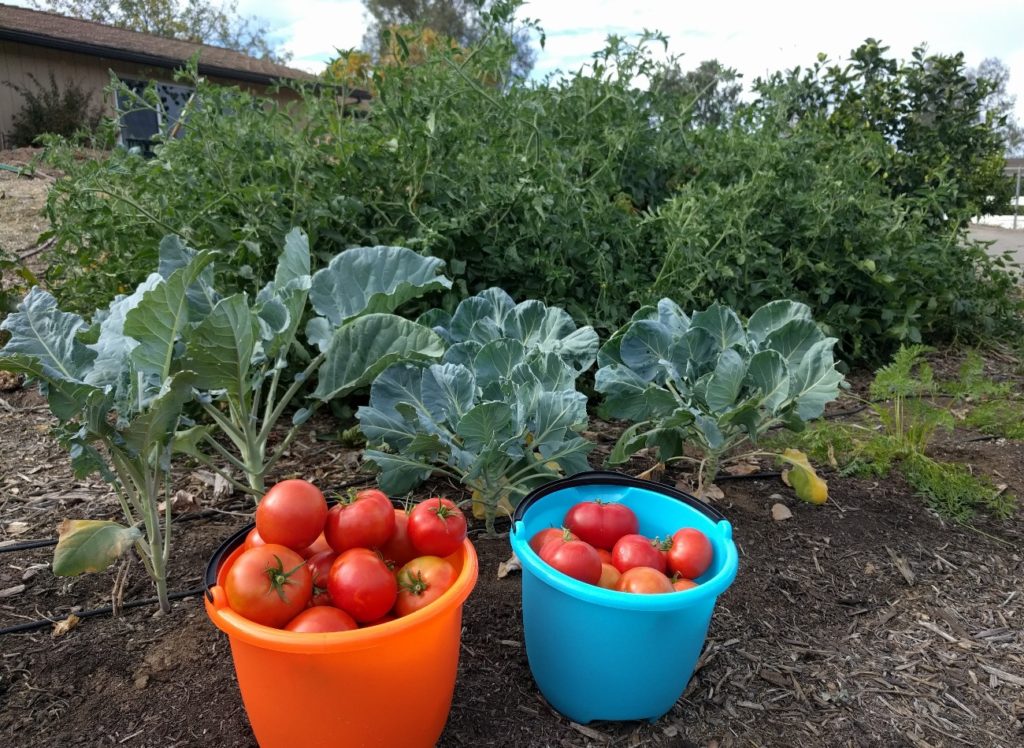 Why not plant tomatoes later than the Fourth of July? In most years, the weather will cool too much and the day length becomes too short in the late fall such that if you plant in late summer you'll get few tomatoes out of the plant. In other words, go ahead and plant tomatoes after the Fourth of July but don't count on getting a big harvest.
Or a harvest with maximum flavor. I've always found that tomatoes that mature after about Thanksgiving don't have as much flavor as those that mature in summer and early fall. The possible exception is cherry tomatoes, which don't seem to need as much heat to taste sweet. We were still eating tasty tomatoes from a Sungold plant after Christmas this winter.
Which types to plant when
The smaller the tomato, the less heat and sunlight and time are required for maturity.
For this reason, I always try to plant at least one cherry tomato with my early round and my late round. With the early planting, a cherry will give you tomatoes to eat earlier than big types. With the late planting, a cherry will give you tomatoes to eat farther into winter.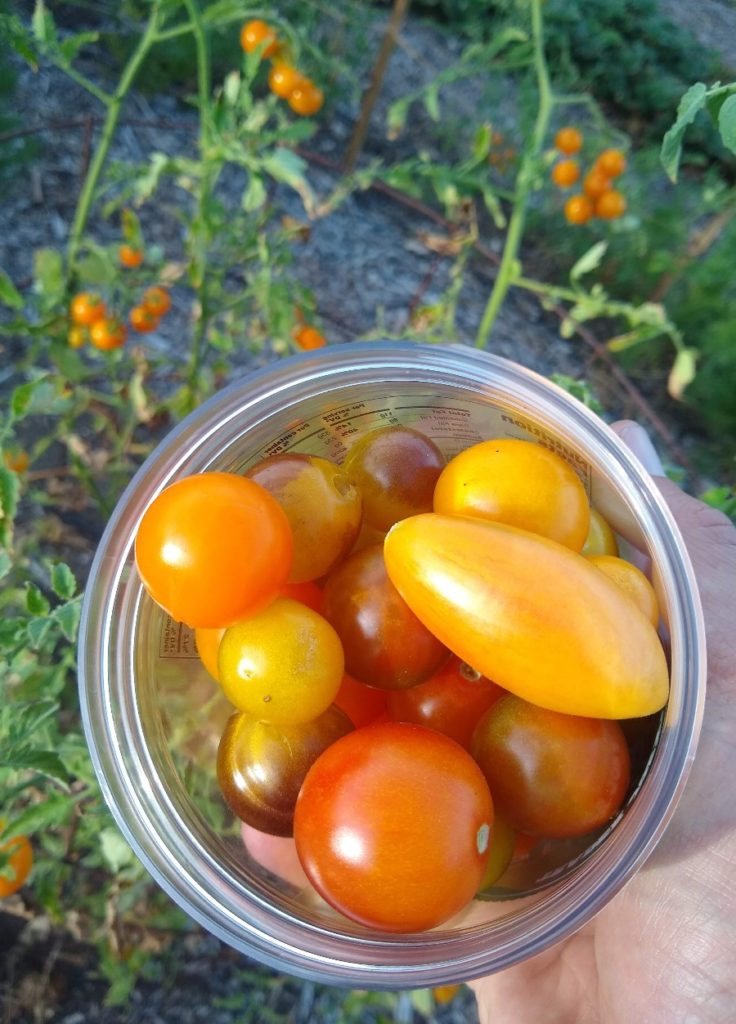 Take-aways:
-Always safe to plant tomatoes in Southern California between March 15 and Fourth of July
-If sowing seeds, start 1-2 months earlier than planting dates (that means as early as January, but start those indoors or in a greenhouse, not in the garden ground)
My other tomato posts:
"I planted tomatoes too early"
"'San Diego' tomatoes and supporting tomatoes"
"The best way to support tomato plants"
"Tomato varieties for Southern California, 2019."
A list of all Yard Posts is here.