(I'm sorry, but these are sold out. There will be more in two weeks.)
Just for you, I've harvested some world-class avocados.
See here for GEM avocados from BalMar Farms in Fallbrook, San Diego County.
See here for a mixed box of GEMs with Gwen and Pinkerton avocados from Laferriere Grove in Redlands, San Bernardino County.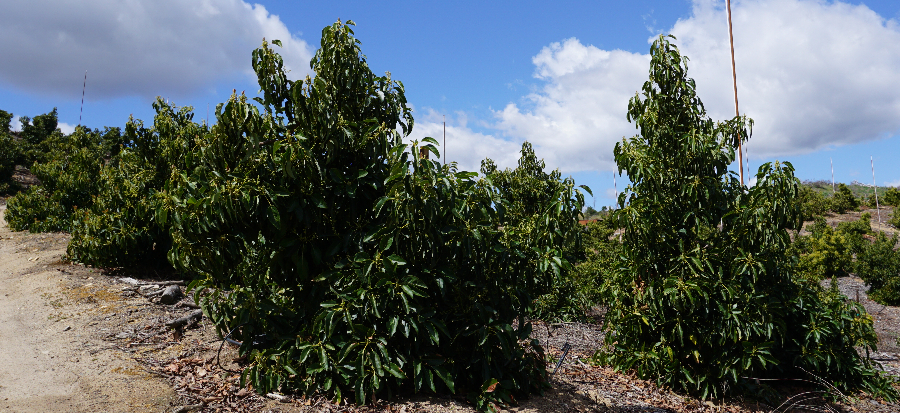 GEM is a cream-of-the-crop avocado that was selected within the University of California avocado breeding program and named in honor of Gray E. Martin, who worked in the program for many years.
The avocado is slightly larger and rounder than Hass on average, and with a slightly larger and pointier seed. The skin of GEM is a bit thicker than Hass, and it has a shimmering speckle to it when unripe. As the fruit ripens, it turns black.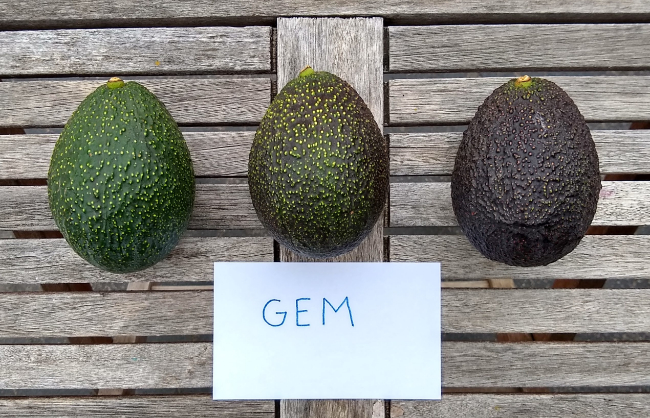 The texture and flavor of GEM are world class. It is one of my favorite eating avocados, with a meaty texture and a nutty and salty flavor, and it reaches this level each year in Southern California around mid April through May, and even into June.
I set aside space in my yard to grow more than one tree of only a handful of avocado varieties, and GEM is one of them (although it's not so hard to set aside space for an extra GEM tree since it is compact for an avocado).
To learn more about the GEM avocado and tree, see my post, "The GEM avocado tree: a profile."
All of my Yard Posts are listed HERE