First I grew fruits and vegetables for myself. Then I grew for my wife (Happy Valentine's Day!). Now my plantings are largely directed toward feeding our three children — and the kids don't like to eat the same stuff we do.
Let me share what I've found our kids — as well as most of their friends and cousins who visit — like to eat from the garden so that you might satisfy the children or grandchildren who visit yours.
Kids' favorite vegetables
During the cooler seasons of the year, my kids particularly like to eat peas and carrots from the garden, so I've learned to plant a lot of those.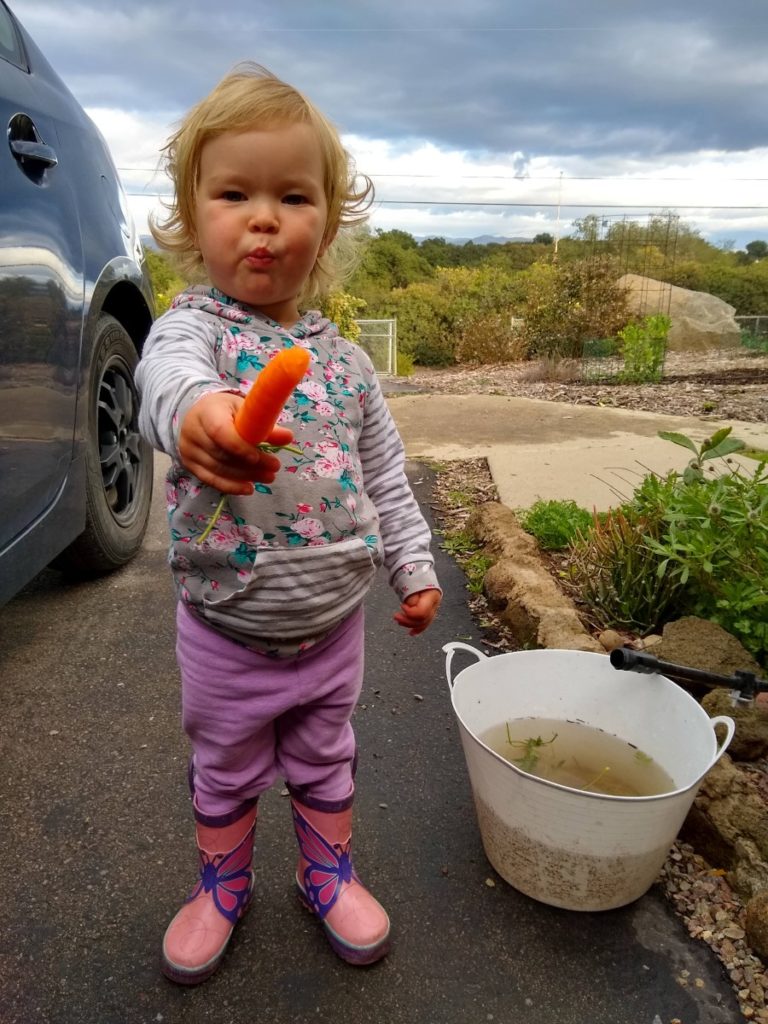 They also enjoy broccoli and cauliflower although not as much as peas and carrots.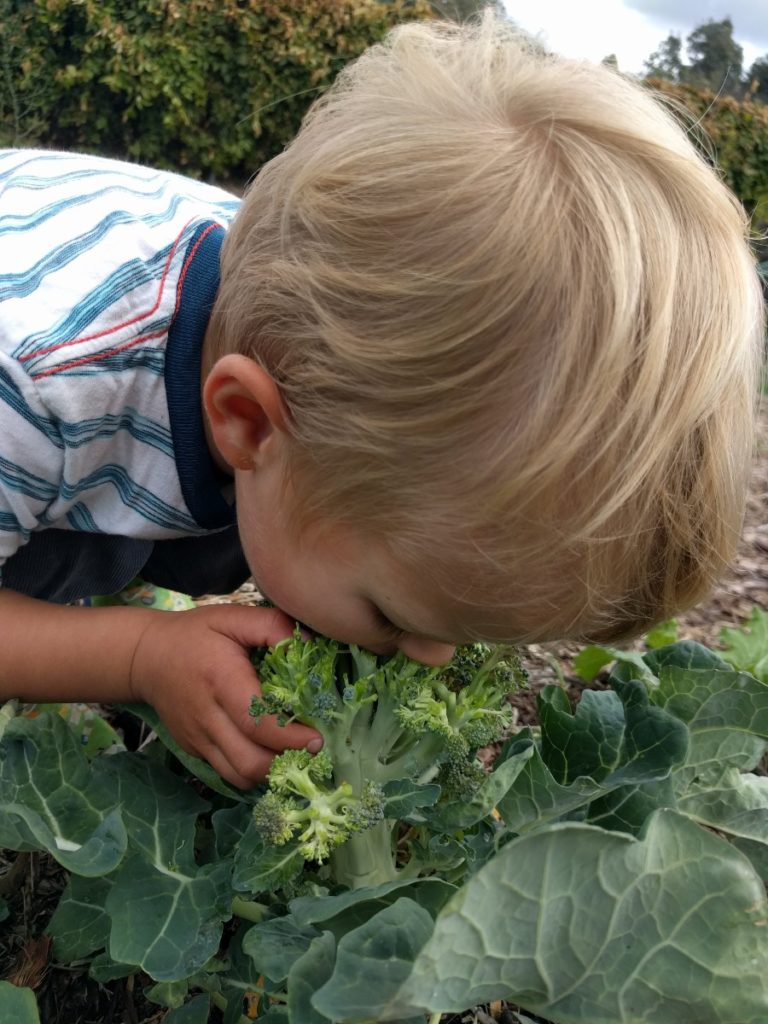 In summer, the kids love cherry tomatoes, especially the Sungold variety. (Actually, my oldest doesn't like tomatoes at all, but the other kids like them.) And they gorge on cucumbers. By far the best variety of cucumbers I've grown for them is Green Fingers. It is never bitter and it can be picked small or large.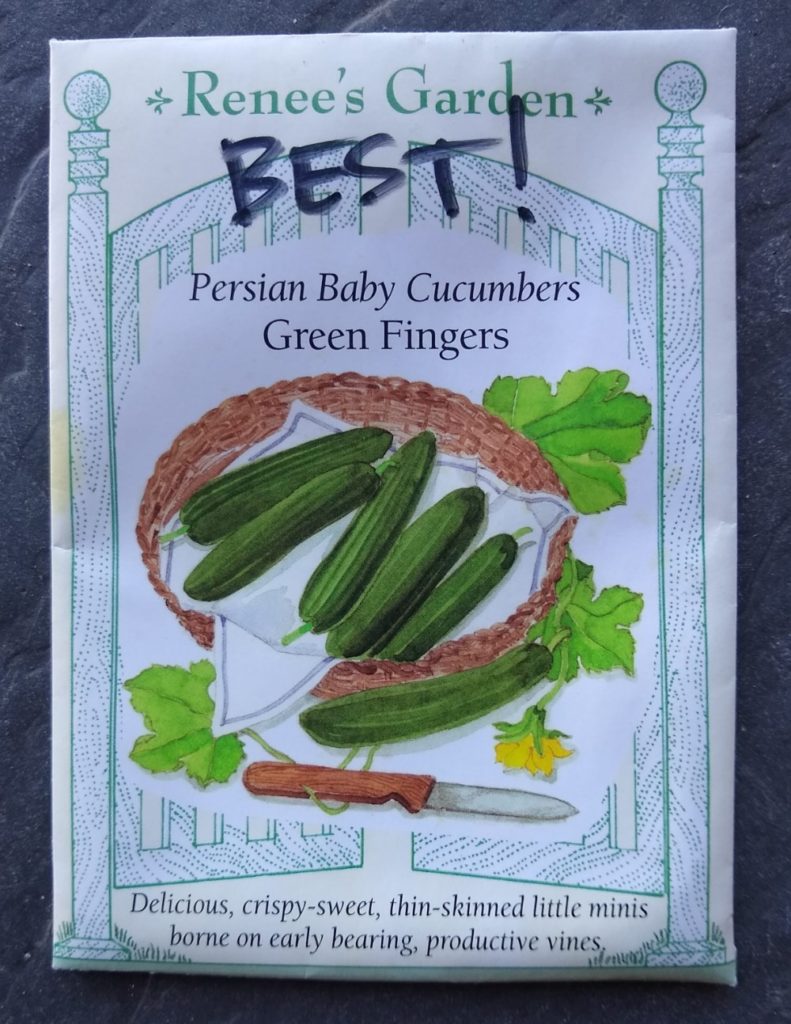 Kids want to graze
Notice that all of these vegetables are eaten right there in the garden, sometimes while still attached to the plant. And usually I have no part in the action except for helping the youngest kids who can't pull up their own carrots. The kids want to forage and gather and graze.
They don't want to have their vegetables brought to them on a plate. In fact, at times when I've brought the same garden vegetables they love into the house and put them on a plate for lunch they've refused to eat them. I don't understand it, but it's a fact that I've decided to accommodate.
Kids' favorite fruits and berries
Their favorite things to graze on are berries. I've learned to plant many strawberries, raspberries, boysenberries, and blueberries for the kids. They roam like bear cubs during the spring and early summer when these are in season.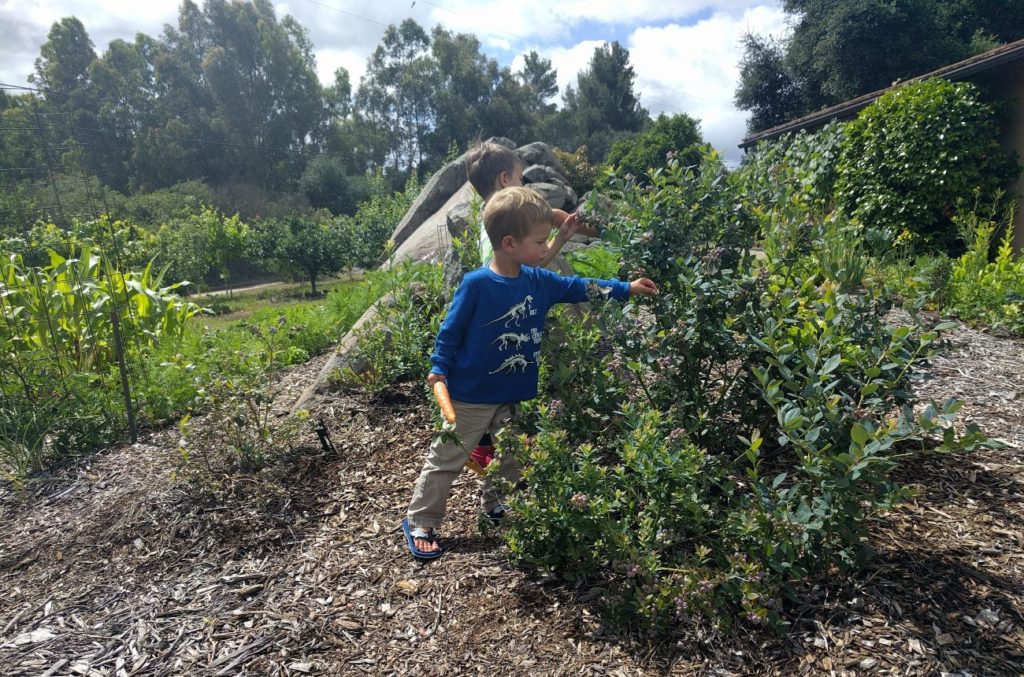 While I grow many different fruit trees, and the kids enjoy eating from all of them, I've observed that they prefer certain ones. Favorites are all apples (we have Fuji, Pink Lady, and Gala), Flavor King pluots, Kishu mandarins, grapes, and apricots.
Small people want small food
All of these fruits are small, you'll notice. (The apples from our trees are rarely big and never giant like those in the grocery store.) I suppose small people prefer small fruits; it's easier for them to hold and get a bite out of.
And again, they're mostly on their own eating these fruits. I rarely pick for them. I keep my trees small with fruitful branches low to the ground so the kids can snack at will.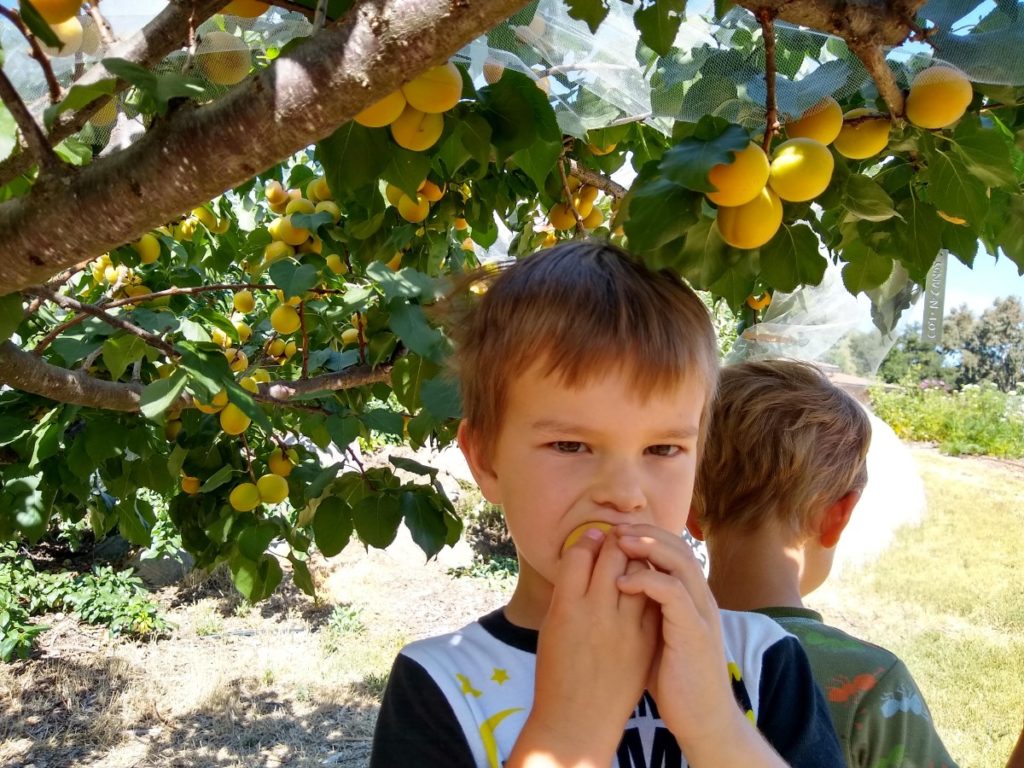 They love to be independent and wander the yard discovering, picking, and tasting their own food. I still grow many things that they need my help harvesting or preparing (avocados, which need to ripen off the tree; pomegranates, which they have trouble breaking open, etc.), but more and more these days I plant a higher proportion of fruits and vegetables that they can graze on by themselves. It's a win for the whole family.
You might like to read these related Yard Posts I've written:
Growing carrots in Southern California
Growing peas in Southern California
Growing pluots in Southern California
The best fruit tree for kids: Kishu mandarin
And a complete list of my Yard Posts is here.