The answer is yes. My aunt asked me about this yesterday. Her yard space is well-spoken for, but her husband would really like to have an avocado tree. "They get big," she said. They do indeed. Most varieties will exceed 30 feet unimpeded. But they don't have to.
Here are my best two ideas for growing an avocado tree in your yard if you only have a small space — that is, if you don't have a space that is 30 feet wide and tall.
One, plant a Hass avocado tree and keep it pruned to about 15 feet wide and tall, like mine right here.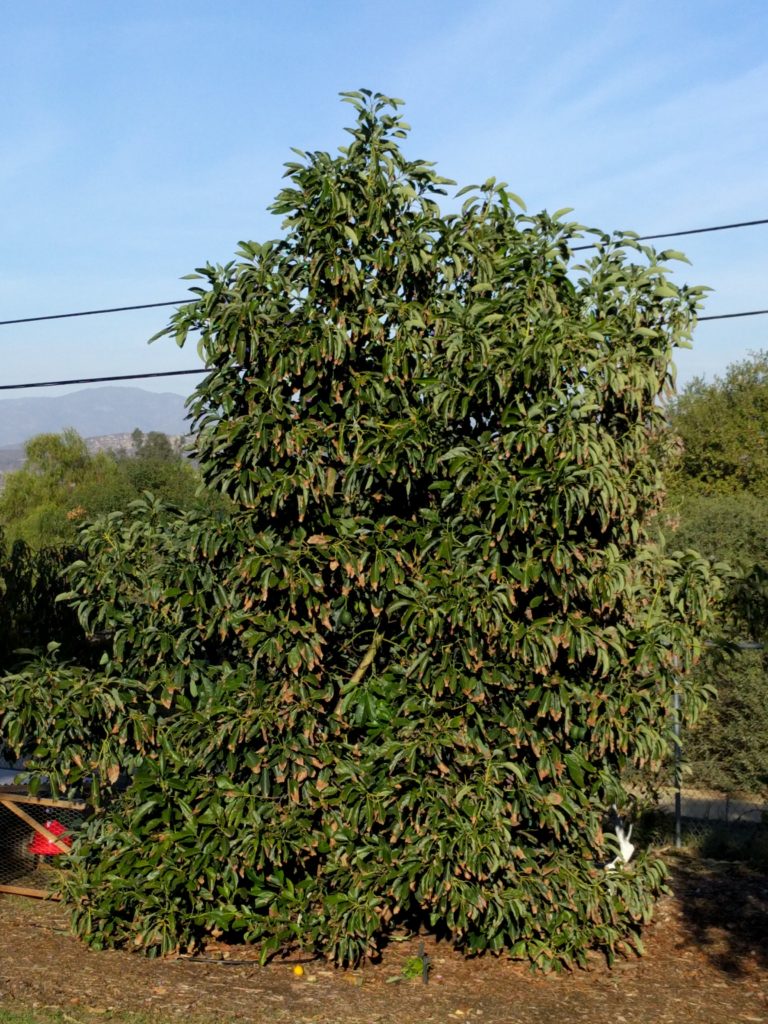 This Hass tree today has been in the ground for three and a half years. It was four feet tall when I planted it. Now it is 15.5 feet tall and 13 feet wide. It's carrying 73 fruit. (See update below for 2017 fruitset.) Hass is the variety that you buy in grocery stores, of course. It has excellent flavor, as you know, and the fruit will hang on the tree waiting for you to pick it from about February until July (even longer sometimes). Simply prune the tree to keep it at a 15-foot canopy.
Two, you could go with a variety called Reed, which is naturally slightly less vigorous than Hass, and so is easier to keep small — even down to 10 feet. Here is my Reed tree today. It's the same age as the Hass above. It's canopy is 9.5 feet tall and 9 feet wide, and it's carrying 35 fruit.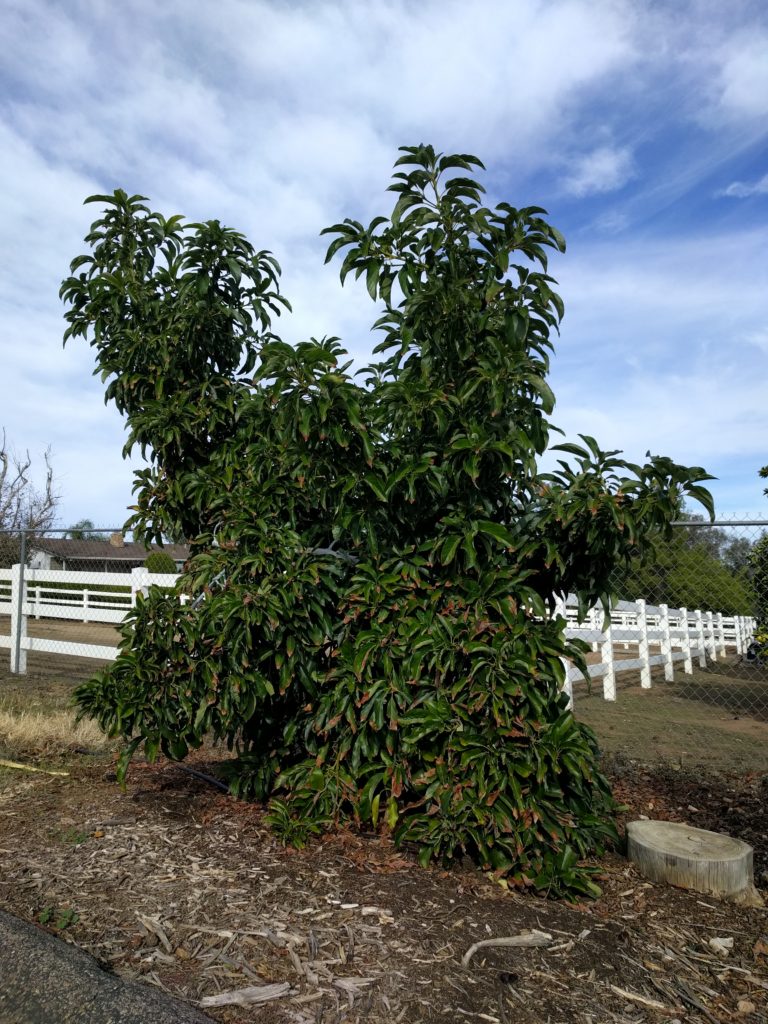 Besides being a bit smaller, another benefit of Reed is that its eating season starts about the time the season for Hass ends. So, you could buy good California-grown Hass at the grocery store from the spring into summer, and then from summer through fall you could eat the fruit from your own Reed tree.
But do Reeds taste as good as Hass? They certainly do — plus the fruit is bigger, and they also don't brown when you cut them and leave a half in the fridge. In case you haven't seen Reed avocados, here are a few (not yet full size) hiding under the canopy of my tree.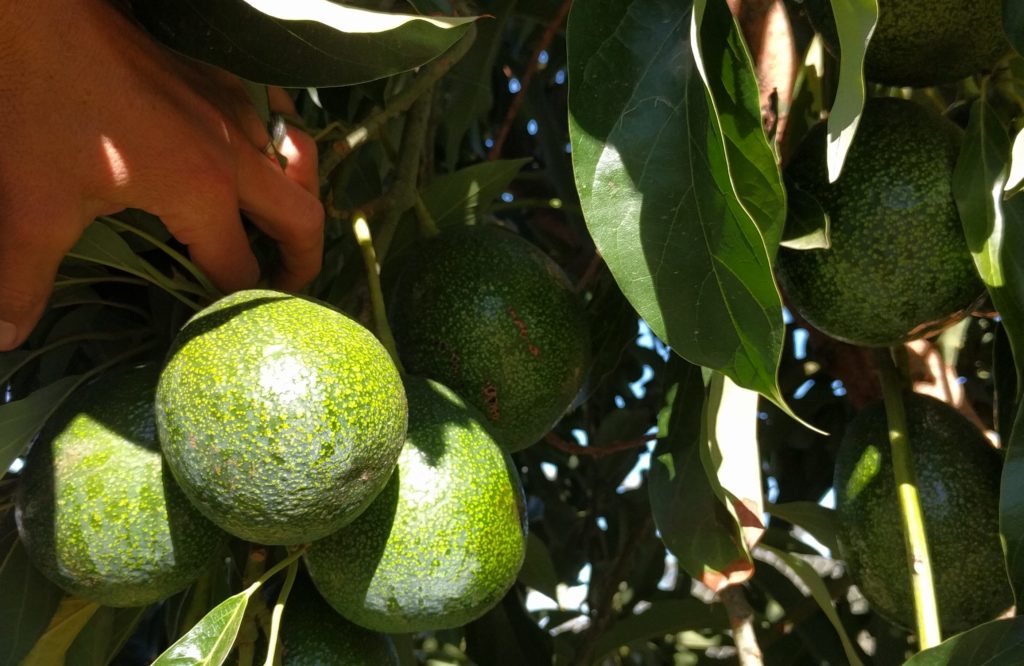 In the end, if you want an avocado tree in your yard and you have even a 10-foot by 10-foot patch of dirt available, it's possible. It's more than possible, it's proven and it's prescribed.
Update, September 2017:
The Reed is now 12-feet tall and carrying 126 avocados for eating next summer. The Hass is now 17-feet tall and carrying 154 avocados for eating starting in winter. I'll prune the trees as necessary in March.
You might also like to read: